We are passionate about supporting our colleague's personal and professional growth.
We take a custom-made approach to learning because it enables us to support both your aspirations and our businesses. Whether it's joining our mentoring program, starting an apprenticeship, developing your commercial awareness or growing your business development skills it can be discussed and built into your plan.
Apprenticeships – Our apprenticeship program provides opportunities to develop your career. We can offer a wide range of apprenticeships from lawyers to HR and marketing.  An apprenticeship provides opportunity to learn while receiving on-the-job training.
Graduate trainee scheme – We have a number of graduate trainees across the firm. Your training contract with us will be fulfilling, challenging and rewarding. Working in a large specialist family law team you experience both legal aid and private client work.
Key skills for a career in family law – Family law can be one of the most complex areas of law, dealing with highly emotive situations. We work hard to ensure that our lawyers have the training and skills to be able look after their well-being as well as their clients such as vicarious trauma training.
It is about identifying the best training for you to reach your potential and prepare you for a rewarding career.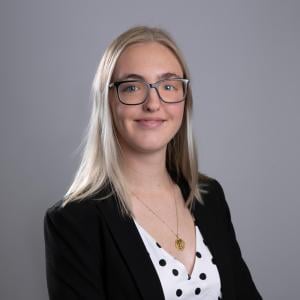 Since starting the role last year it has been incredibly challenging. The support of my colleagues, regardless of their role or level within the company, I have never felt as though I have to face these alone. The Family Law Company invested in my training to help me achieve goals that I never thought were ever in reach.