2017
Exeter Living Awards
Exeter Living Awards celebrate the very best of Exeter.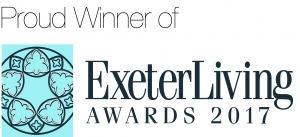 Winners – Legal & Financial
The Family Law Company deserves this Award for its burgeoning reputation and local connection. The delivery is next to none and its contribution to charity is admirable.
Devon & Somerset Law Society Awards
The DASLS Awards recognise and reward contributions made to clients, businesses and communities throughout Devon & Somerset.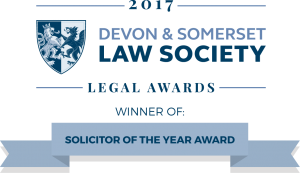 Winner – Solicitor of the Year
Grace Bradley, associate solicitor who has handled some difficult cases not just in the UK and abroad. Grace is an exemplar for her profession – as well as her professional work she also volunteers for the community.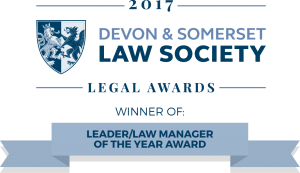 Winner – Leader, Law Manager of the Year
Rachel Buckley, Director and Owner of the company. Rachel is responsible for introducing new initiatives to the company, including a recruitment drive and mentoring, providing inspiration through her leadership and management skills.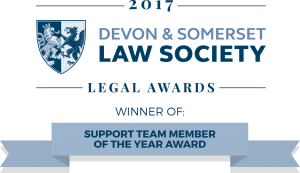 Winner – Support Team Member of the Year
Gemma Sparks, Associate Chartered Legal Executive goes beyond the call of duty using her own experiences from foster care to provide exceptional service to clients.
Finalist – Law Firm of the Year (1 – 10 Partners)
Recognised as specialist in the niche area of family law with a commitment to providing a high-quality service to clients from all walks of life.
2016
Jordan Family Law Awards
Recognising the important work of family lawyers, and celebrate their many successes and outstanding achievements.
Winners – Regional Firm of the Year, South
The award recognised the firm in each region that has demonstrated it has provided outstanding quality of legal service for its clients and has displayed high levels of teamwork within its firm, with external lawyers and/or other professionals.
Finalist – Family Law Chartered Legal Executive or Paralegal of the Year
Chartered Legal Executive Donna Hart was shortlisted as an individual who the family law community recognise as having demonstrated excellence in her role.
Modern Law Awards
The Eclipse Proclaim Modern Law Awards celebrate and identify sparkling talent and success in entrepreneurship, market development, business management and best practice in the modern legal services arena. ​
Highly Commended – Private Client Team of the Year
Jane Chanot's team were highly commended in these awards, which recognise great practice in the use of modern methods to achieve the right results for clients.
Devon & Somerset Law Society Awards (inaugural awards)
Winners – Team of the Year
Jane Chanot's team won the Team of the Year category. This team works at the grittier end of family law, including domestic abuse, honour based violence and child abduction.
Finalist – Leader, Law Manager of the Year
Rachel Buckley was thrilled to be a finalist in this hard-fought category. She won the 2017 award.