As a firm we believe and nurture the spirit of equality, fairness and respect for all and firmly believe that these qualities make us a better business and helps our business thrive.
Whether it's clients or employees these qualities are key and our passion to continuing to be one of the few firms who still champion and undertake legal aid work is testament to this.
We lead from the top and are proud that our board of directors are made up of 60% women. Ensuring everyone has opportunities to develop and grow are at the heart of culture.
Diverse career paths and people helps ensure we have the most talented and motivated teams to support our clients.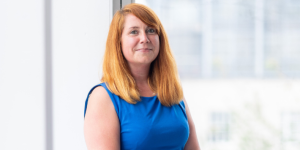 It is an inclusive firm. There is no glass ceiling here – more than 50% of our Board of Directors is made up of women, and 50% of our shareholders are women. Flexible working is available for all those who need it. Junior members of staff are encouraged to progress and training opportunities are open to all, as is the strong mentoring scheme. There are many people from all manner of backgrounds – this isn't a place that will only consider traditionally educated applicants.