Posted by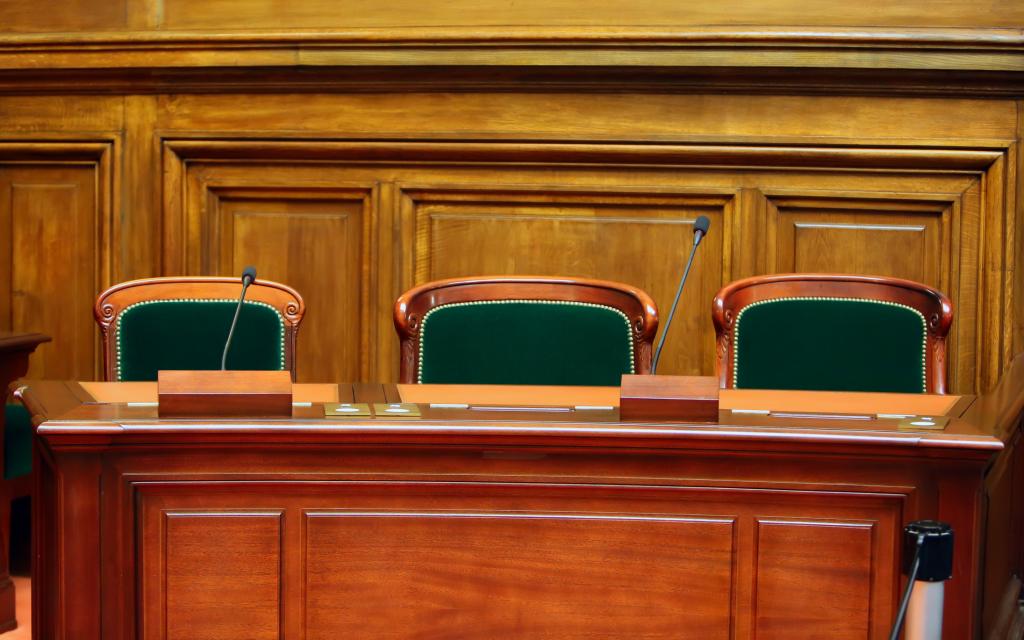 Solicitor and Director Jane Chanot considers the current overload within the court system and how ADR could help ease the backlog.
Everyone working in family law knows that the courts are on a knife edge in terms of capacity. They are well and truly 'creaking'.
Since pandemic restrictions eased, as family lawyers, we are increasingly having to deal with the issues and frustrations arising from delayed hearings which included managing the expectations of our clients, who not only have to accept delay in the Court's adjudication but the increased costs associated with it.  This indicates that there is a greater need than ever to utilise alternatives to Court which is not to take work away from legal services but rather to ensure that, whilst priority is understandably given to care  cases, then those seen as less critical are progressed to a satisfactory conclusion.
It is evident that lawyers need to start thinking more widely and look at alternatives rather than seeing the Court as the way forward. The Court has traditionally been the default position in disputed family cases but, given current issues, this begs the question whether we have simply become comfortable in seeing the Court as the answer thereby losing sight of what other options are available for families.
Current issues
With priority being given to public law children cases, other cases are backing up more and more – easily six months at the moment. Hearings are being taken out most frequently due to lack of judicial availability.
Delays cause problems with continuity of Counsel; where once we expected to use the same Counsel for hearings, this has now become the exception instead of the norm. This leads to client having to meet increased costs for new Counsel to be briefed.
For the client with minimal understanding of the Court process and the pressures currently upon it, it is hard to explain why, as their lawyer, you can't push a hearing through. It's the same issue for barristers undertaking direct access work.
Increasingly we are seeing that because Counsel's clerks require agreement for fees to be paid in full at least 14 days before a hearing, if the case is pulled at the last minute the client struggles to find funds to pay the next barrister. This is causing lawyers to have to request the case is vacated sooner by the Court.
Impact of delays on children
Where there are outstanding issues to resolve, these are now taking so long that one parent, quite often the father, is unable to have contact with their child(ren).
Children are therefore not receiving the justice they need – or deserve. We need to work out how to become more efficient with those cases where safeguarding isn't an issue.
Alternatives to Court
As lawyers we can promote more "without prejudice" meetings which time and distance are now reduced by use of video links which can work alongside those trained in other collaborative options. There is also more formal ADR such as Family Arbitration, Family Mediation, Private FDRs. Each one is geared to the specific needs of the individual matter.
ADR in Child Arrangement cases
We know how hard it is to explain to an estranged parent that contact with their children won't be happening for many months due to delays in hearings.
But it's perfectly possible to manage these type of cases where there are no safeguarding issues outside of Court.
What the introduction – and then extension – of the family mediation voucher scheme indicates is that there has been a massive underspend in mediation. With the introduction of the scheme there was an uptake, but not enough of a follow through. Although it is mandatory to attend a Mediation Information Assessment Meeting (MIAM) to make an application to Court, it should not just be a box to tick. There needs to be true commitment in utilising mediation as an alternative.
We know that mediation is not fool-proof, especially should an allegation of domestic abuse arise. But during the pandemic, remote mediation has become a common option, removing the need to be 'in the room' together. It's worth remembering that a lawyer can be part of the mediation process and both sides can attend meetings with clients. Although there is a cost, it is still more cost- effective and expeditious than going to Court.
There are limitations to Family Mediation, and for Children proceedings in particular, another alternative being arbitration is the more appropriate ADR option.
Arbitration, albeit not binding, can give control back to those who feel they have lost it within the justice system. Clients are able to think about what they would like rather than a Judge decide for them. It can be of benefit to children who realise that their parents are able to agree. It can support a financial agreement, because if both parties buy into an agreement then it is more likely to succeed.
ADR in financial resolution
While there are of course costs associated with utilising a private FDR, and it may not be helpful where there are issues of, for example, non-disclosure, for many clients it could be well worth paying the fee to move the case on rather than waiting for a listing many months hence. The procedure undertaken by the  "evaluator" (often retired Judge,  barrister or solicitor) is the same as the Court process but with the further advantage of paying for a full day with ad hoc input to assist with resolution. Having your evaluator accessible for which hopefully leads to agreement saving time and money and allowing parties to move on with their and their family's lives sooner.
ADR
The argument for considering ADR is not made to undermine the Court but to give alternatives to those involved in family disputes affording them a way to move their case forward via a trained third party.
In the end, if this gives families the best chance to come to an agreement together what could be better for lawyers than, promoting life after litigation.
This article first appeared in the Barristers Magazine (February 2022) 
Need some advice? Get in touch today
This site is protected by reCAPTCHA and the
Google Privacy Policy
and
Terms of Service
apply.
The information submitted here is used and stored for the purpose of replying to the enquiry. For more information on how we process data please visit our
Privacy Policy
.
---