Posted by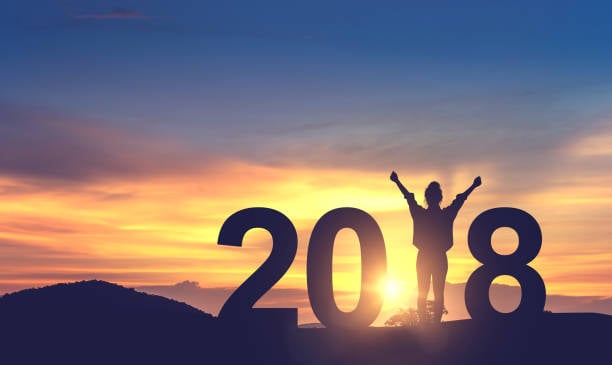 2018 has certainly been an important year for family law. There have been some important decisions for those wishing to get divorced and for those cohabiting. The role of extended family members such as grandparents has also been highlighted. As 2019 fast approaches, we look back on important family law matters from 2018.
February saw the then Home Secretary Amber Rudd introduce proposals to stop victims of domestic abuse being questioned in court by their abusers. The courts are currently alert to this concern and can put in measures to stop this happening.
In March, the case of Isaiah Hastrup reached its conclusion. Isaiah was just one year old and had serious brain injuries. He was blind, deaf and ventilator dependent. In January, the High Court had authorised Kings College NHS Trust to turn off Isaiah's life support and in March the European Court of Human Rights rejected the parents' last-ditch attempt to overturn the decision.
In April, the issue of cohabiting partners was raised when Siobhan McLaughlin from Belfast argued that she was being discriminated against as she was not being paid widowed parent's allowance. She believed that her children were being discriminated against because she was not married to their father.
In May, the plight of grandparents (and other extended family members) who have no automatic right to have contact with children received the attention of MPs, who agreed that there should be an amendment to the law. This hasn't happened yet, so many grandparents and other family members currently still need 'permission' to ask the court to agree contact.
In June, there was a key milestone change for those co-habiting. The ban on heterosexual civil partnerships was ruled illegal. This followed the case of opposite sex couple, Rebecca Steinfield and Charles Keidan who were being denied the right to enter in a civil partnership.
In July the case of Tini Owens hit the news. She was trying to divorce her husband on the basis of his unreasonable behaviour. Her husband did not agree. The Supreme Court refused Mrs Owens permission to pursue her divorce, which means that she will have to wait until 2020 before she can get divorced. An interesting side issue that arose from this case is whether 'fault based' divorces (having to blame the other in order to get divorced) should come to an end.
In July as well, in response to figures released of 73,000 children now in care (up from 60,000 10 years ago), Sir Andrew MacFarlane, the incoming President of the Family Division, classed the system leading to this as 'untenable.' The knock-on effect of his comments was to highlight cuts in council funding to support children and families – including the shortage of social workers. A review in July calculated the shortfall to be £2 Billion.
Back to Siobhan McLaughlin; in August the Supreme Court agreed that the failure to pay her Widowed Parent's Allowance was illegal. Even though Ms McLaughlin started the case in Northern Ireland, it will affect the rest of the UK. In particular it will have huge ramifications for other cohabiting couples.
In September, perhaps small compensation for Mrs Tini Owens, the Ministry of Justice launched a consultation to reform divorce proceedings. This was at the same time as figures released bu one charity showed divorce amongst newly-weds (classed as being married five years or less) was down by 39%.
In October history was made when, for the first time, an appeal at the highest court of the land, The Supreme Court, was being heard with a majority of female justices. In this month too, following the case of Steinfield and Keidan, the government announced that there would be changes to the law to allow mixed sex couples to enter into civil partnerships.
In November a report by Local Government and the Social Care Ombudsman drew attention to special guardians. This followed criticism of Bedford Borough Council unfairly reducing the financial support to a couple as special guardians as opposed to foster carers. The report increased awareness of the significant differences between special guardians, foster carers etc.
These are only a few of the significant landmarks in family law from the last 12 months. Whatever happens in 2019, there are bound to be decisions which will affect you. Just as we have been in 2018, we will be there for you in 2019.
Need some advice? Get in touch today
This site is protected by reCAPTCHA and the
Google Privacy Policy
and
Terms of Service
apply.
The information submitted here is used and stored for the purpose of replying to the enquiry. For more information on how we process data please visit our
Privacy Policy
.
---