Posted by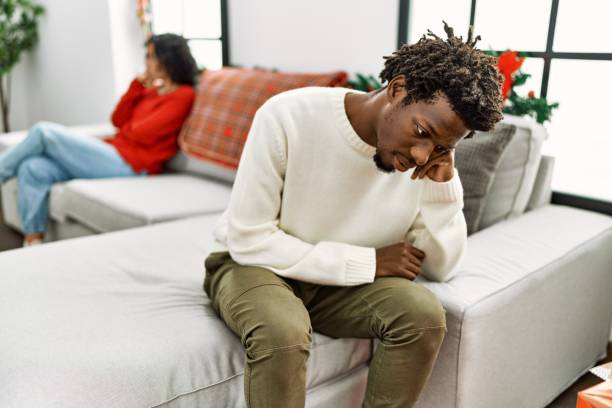 For couples going through tough times, the Christmas holidays can be particularly difficult. For some people it can be the crunch point when they decide to go their separate ways. On top of the emotional stress is the financial pressure of breaking up. This article provides tips to give you some breathing space financially.
For those of you with joint mortgages, you may well be wondering how you will be able to afford the mortgage repayments. If you find yourself in this situation, it would be sensible to keep the mortgage company informed. They may be able to support you, perhaps by giving you a mortgage holiday.
Ask yourself the question: "How much am I going to need?" Look at what you are spending and work out what you actually need. This will vary depending on your circumstances. For example, if you have children you will need to factor them in. If you are planning to move out, then you will need to budget for renting in addition to any joint mortgage. Remember to include the monthly repayments for any other loans or payments that you are responsible for. Once you've have done this, you may well need to make some sacrifices to your monthly expenditure or ask for additional financial support for the children from your ex-partner.
Think about the security of your financial details. Some people will share login details with a partner, even on personal accounts. Now would be a good idea to change these details. On the other hand, for those of you with joint accounts, make sure you have access to all of them so that you can keep an eye out for any unusual transactions. Remember, you and your ex partner will be jointly responsible for paying back any overdraft, for example. For some people, things work out easier if they simply close the joint accounts. There is nothing wrong with this, but you will need to make sure that you rearrange how any direct debits will be paid.
Some people will quite understandably be concerned about keeping a roof over their heads, especially if they have children. If you are thinking of staying in the jointly owned family home and taking it on yourself, you will need to double check with your mortgage company that they are happy for you to do this. Your ex-partner will probably expect some compensation so try to get some valuations. If you are both in rented accommodation, please remember that if one of you gives a notice to quit, this will affect all of you living there. You may need to get a court order to stop this happening.
You may need more information or be in a position to start divorce proceedings or dissolve your partnership, or you may have come to a financial agreement with your ex-partner and want to make this legally binding. We work with financial advisors and together can work with you to protect your financial interests.
We can also assess you for legal aid and in some emergency situations grant you legal aid in our initial meeting. Even if you don't qualify, your initial appointment is always free.
If you have any questions or would like to make an appointment in Exeter or Taunton, please call me on 01392 284 851 or 01823 785070.
Need some advice? Get in touch today
This site is protected by reCAPTCHA and the
Google Privacy Policy
and
Terms of Service
apply.
The information submitted here is used and stored for the purpose of replying to the enquiry. For more information on how we process data please visit our
Privacy Policy
.
---