Posted by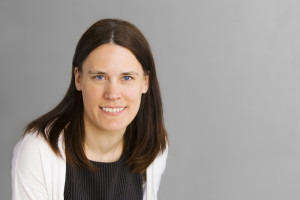 Following on from our blog last week about the child protection process, this week our Trainee Legal Executive Ilke Hatter tackles what the child protection meeting can be like for two of the most important people there – the parents.
Child protection meetings can naturally be very emotional and distressing for parents. Remember however, you are allowed to take someone with you for support, and there are some very simple things you can do to make sure your voice is heard:
Stay as calm as you can. Angry and aggressive parents will be removed from the meeting. If you get upset, ask the chair if you can step outside for a couple of minutes before going back.
Listen to what people are saying. It may be difficult, but it is much easier to respond to people's concerns and to challenge mistakes if you have listened exactly to what they have said.
If you don't understand something, ask. If you still don't understand, ask again. You are one of the most important people at the meeting. The meeting is about your child, it's important for you to understand everything that is being said.
Don't be afraid to talk. The chair will want to hear from you. When it is your turn to speak, do so calmly and as factually as you can. If you don't agree with something, you are allowed to say so.
Get professional advice. You may be eligible for legal help to allow a solicitor to advise and assist you. In some cases, legal help may cover the costs of a solicitor coming to the meeting with you. Your solicitor can explain the contents of the plan, liaise with the social worker about how the plan is going, and advise you on the things you can do to show that any risk to your children is being reduced.
Remember, everyone at the meeting wants to hear from the parents, and everyone there wants what is best for the children. The meeting should be a chance for everyone to speak freely but respectfully.
Our blog next week will explain what happens after everyone has spoken and how important child protection decisions are made.
Need some advice? Get in touch today
This site is protected by reCAPTCHA and the
Google Privacy Policy
and
Terms of Service
apply.
The information submitted here is used and stored for the purpose of replying to the enquiry. For more information on how we process data please visit our
Privacy Policy
.
---