Posted by

The importance of getting advice from a Family Law Specialist in relation to cases where there is a joint mortgage is vital, explains The Family Law Company's Director, Rachel Buckley.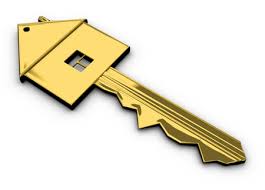 Joint Mortgages
If an agreement is reached where one person is to have the family home transferred to them, it is important for the other person to be released from the joint mortgage, otherwise they will still be liable with their ex partner for the mortgage and will struggle to obtain a mortgage in their own name on an alternative property.
It is for the person retaining the property to demonstrate that they are able to release the other person from the mortgage. Mortgage Companies have very strict criteria and each mortgage company has different criteria to the others.
For example, a client of The Family Law Company, who we will call Mrs B, received her income through a combination of supply teaching and a fixed term contract.  She saw an IFA and applied for a mortgage.  She was turned down by two mortgage companies due to her employment status.  I referred her to John Allen of Team Financial Services who knew the criteria inside out and which mortgage company to apply to given her employment status. She was accepted immediately.
Mrs B commented  "I had used another Financial Adviser who had tried to get me two mortgages and the applications were turned down on each occasion. John Allen was recommended to me by my solicitor, Rachel Buckley at The Family Law Company.  By this point I was feeling pretty negative about the chances that he would be able to fix me up with a mortgage.  I was with him for an hour and within that time he managed to find a mortgage company that would accept my application.  10 days later the mortgage offer arrived on my doorstep.  John Allen was so reassuring and personable, I wish I had met with him sooner. Fantastic Service!"
Mrs B further commented  "Following an acrimonious marital breakdown, I was advised to seek advice from a "good solicitor". I was put into contact with Rachel from the Family Law Company by Hartnell Chanot. I felt immediately at ease and confident that Rachel would solve my marital issues competently and efficiently.  I also felt that she understood my viewpoint and despite being very professional, I was able to talk with her and she would also make it very personal. I was never made to feel like "just another case". 16 months down the line myself and my 3 children are happily adapting to life in the family home which was our main aim, despite objections from my ex-husband from start to finish.  In Rachel, you can be sure to have found an absolutely outstanding solicitor………  why make do with just a "good" one?  I would strongly recommend Rachel to anyone going through a divorce."
For more advice and information on matters relating to those in this article, please do not hesitate to get in contact with our specialist family law solicitors, who are happy to assist and provide expert advice.
Need some advice? Get in touch today
This site is protected by reCAPTCHA and the
Google Privacy Policy
and
Terms of Service
apply.
The information submitted here is used and stored for the purpose of replying to the enquiry. For more information on how we process data please visit our
Privacy Policy
.
---