Posted by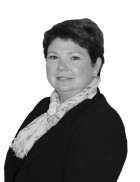 Family Law Company Associate Chartered Legal Executive Ruth Branagh explains why the company has been running a series of free legal clinics offering advice to those most in need of it:
Here at the Family Law Company we are now offering free legal clinics, after working closely with a senior substance misuse specialist working with the Criminal Justice Team at Harbour Drugs and Alcohol Service at Hyde Park, Plymouth.
While working with her it struck me that parenting is a tough enough job on its own, but for those with an addiction to drugs or alcohol it is even harder. Many parents working with Harbour are often intimidated by figures of authority and could feel powerless against the Local Authority and the Courts when involved in cases relating to their children.
Negotiating the minefield that is care proceedings is overwhelming for any parent or guardian and the stakes are high. Meeting a client in an environment in which they feel most comfortable is an essential part of building trust between us so that I can better understand their difficulties and look at ways to provide supportive legal representation in proceedings, whatever the outcome.
The clinic at Harbour has now been running successfully for at least 18 months.  With the drastic changes to legal aid eligibility which came about in April 2013 the need for access to legal advice has become more important than ever as the vulnerable are left in a situation of having to represent themselves in many cases.
As the demand grew at Harbour I expanded the idea further afield exploring it with the dedicated staff at Lark and Plymbridge Childrens Centres, members of the Sure Start Group.  This was very well received and we are now running monthly clinics in those two locations as well.
On a personal note I feel these clinics closely mirror the ethos which is at the heart of The Family Law Company by Hartnell Chanot, namely to:
Protect the vulnerable
Keep children at the centre of all actions and advice
Find fair solutions
Address underlying conflict
Putting something back into the local community and providing a more user friendly way for people to gain access to legal advice is an important part of the unique service we offer.
It is a privilege to work alongside Harbour, Lark and Plymbridge and the stoic people that provide such an invaluable service.
The Family Law Company's free legal clinics take place at the following venues and times:
Harbour               Last Thursday of every month 10 – 12.30
Lark                        First Tuesday of every month 10 – 12.30
Plymbridge         Third Monday of every month 9.30 – 12
Need some advice? Get in touch today
This site is protected by reCAPTCHA and the
Google Privacy Policy
and
Terms of Service
apply.
The information submitted here is used and stored for the purpose of replying to the enquiry. For more information on how we process data please visit our
Privacy Policy
.
---