Posted by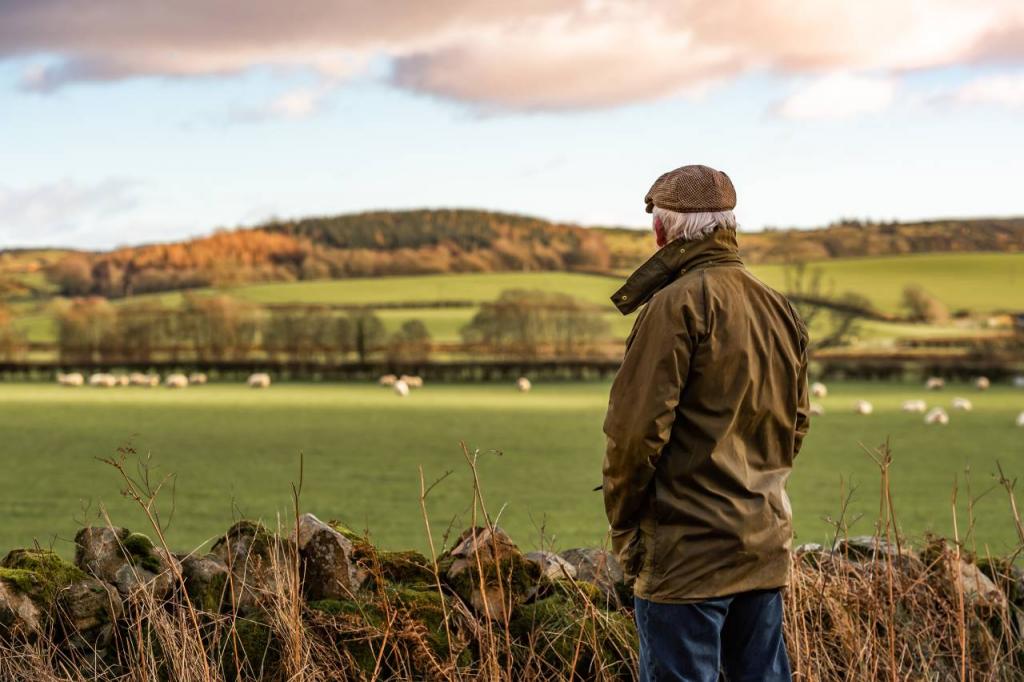 Associate Solicitor Hannah Porter, explains why divorce for farming couples can be incredibly intricate and getting specialist family law advice can be key.
Even with the best will in the world, getting divorced is an emotional process. In fact, divorce is often referred to as one of the top five most stressful life events. And for farming families, the complexities of assets plus additional complications stemming from Brexit can lead to still higher levels of stress. In the worst case, this could scupper those separating couples who would prefer to maintain an amicable relationship.
In any divorce, financial claims can include income, capital, property, pensions and claims against the business owned by either party. For farmers, of course, the business is the family farm, and financial aspects will include farming and management accounts, lending, income and expenditure plus evidence of ownership and even the boundary of the land.
Many farms have complex family set ups, with farming families spanning generations. This can mean close family ties, co-farming, tenancies, trusts and inheritance are in the mix. There's also the possibility that while a farm might provide a home for the couple and their children, they may not actually own it. Instead, the home might well be owned by their parents/parents-in-law. Savvy farming families may have put succession planning in place to ensure a farm stays in the family.  And there's more! Farmers will often say they have good levels of capital but low levels of income. The starting point for a divorce settlement suddenly becomes incredibly intricate. Now, let's throw in the consequences of Brexit.
Impact of Brexit
Where the EU Common Agricultural Policy once provided payment and support for farmers, Brexit means this has changed to provision via the Agriculture Act 2020. There's a seven year transition period leading to a scheme where support payments are based on environmental objectives and potentially the funding of stewardship schemes. This transition period, and the change in payment criteria, means that providing a realistic valuation of assets at this current time is increasingly tricky.
In a non-farming divorce, when a business is owned by one or both of the couple, they each provide disclosure stating their interest in the business and a valuation is usually provided by the company's accountant or an independent expert. Such a valuation often uses information about how the company has performed in recent years to predict it's performance, and therefore value in the coming years.
For a farm business, figures from previous years may not reflect performance in the near future. For a farm previously supported by payments from the Common Agricultural Policy, it is too early to know the impact of the transition to the new scheme and whether a farm can or will meet the criteria – which could potentially have a huge impact on a valuation being made now. Is it even possible to value a farm now, knowing that the income could drastically fall in the next few years?
How can the divvying up of assets be fair for farmers?
It's clear that divorce in a farming family is rarely a straightforward process. On the one hand, if the wife or husband are to receive capital from the business, the sale of a farm can be ordered by the courts. But on the other, the impact of such a sale can cause havoc in the wider family, or even the local community. Unsurprisingly, selling a farm is not usually seen by the courts as an ideal solution.
Instead, a court will look at whether there is good reason to consider weighting a division of assets in favour of the farmer in order to keep the farming business alive. And with the unknown detail of future payments post-Brexit, it is more important than ever to call upon the skills of an expert valuer to prepare a report based on the farm assets.
Keeping the process amicable
When there are so many likely complications, plus the possibility that the departing spouse won't receive what they think is a 'fair share' is it at all possible to keep things amicable? It would certainly benefit both parties to try to maintain some level of civility, especially when there are children, one or more of whom may wish to carry on the farming business. After all, it's important to minimise the impact of the divorce on the children.
It's perfectly possible to keep financial disputes out of the court arena, so long as the financial settlement can be agreed between the separating couple with the help and advice of their solicitors and experts. As well as going a long way towards minimising arguments and acrimony, keeping financial disputes out of court will help to keep the costs down.
It is worth considering alternative dispute resolution methods, which include mediation and arbitration. For example, with mediation a neutral party will work with the couple to achieve a solution that is acceptable to both of them. And for those deciding to use arbitration, there's the possibility of choosing an arbitrator with experience in farming cases, who can adjudicate and make an award.
Need some advice? Get in touch today
This site is protected by reCAPTCHA and the
Google Privacy Policy
and
Terms of Service
apply.
The information submitted here is used and stored for the purpose of replying to the enquiry. For more information on how we process data please visit our
Privacy Policy
.
---