Posted by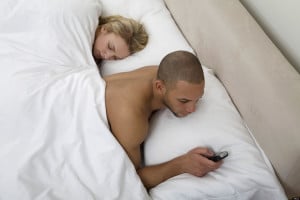 There is a thin line between being cautious and being paranoid. Usually it is best to trust your first instinct about these things.
However, there are a number of signs to look out for if you suspect your partner's attentions may be turning elsewhere:
Mobile phone usage – is this on the increase? Are there more phone calls being made and text messages being sent. Is your partner very possessive of their phone?
Unexpected credit card charges
Unexpected cash machine withdrawals
Sudden secrecy with regard to what he/she is looking at on the internet – particularly being secretive with regard to online banking
Trips away for work
Making excuses to avoid spending time as a couple/with the family
A sudden interest in his/her appearance – perhaps new clothes and/or losing weight
There are strict laws in this country over "self help" i.e. rummaging through bank statements, credit card and computers which if breached can have a huge impact upon proceedings if it does get that far.
At The Family Law Company we recommend that anyone concerned about such issues should seek legal advice. We offer the initial appointment free of charge and without obligation.
Need some advice? Get in touch today
This site is protected by reCAPTCHA and the
Google Privacy Policy
and
Terms of Service
apply.
The information submitted here is used and stored for the purpose of replying to the enquiry. For more information on how we process data please visit our
Privacy Policy
.
---