Posted by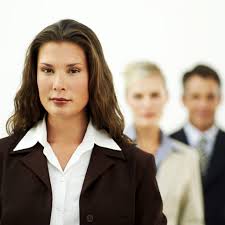 Figures have been released showing how cuts to legal aid implemented last year have seen the number of parents forced to go through court processes without legal advice has surged dramatically.
The numbers, released by the Ministry of Justice, show how the number of parents seeking a court's assistance in deciding how their child should spend his or her time, without the benefit of advice and representation by a lawyer, has risen from 43 per cent to 58 per cent.
This means that over half the parents who ask a Judge or Magistrate to make a decision on their case will have had to prepare their own application and statements. They will have had to present their views and arguments in court themselves without legal assistance. This is no easy task.
Ministry of Justice figures show that the Family courts in England and Wales have dealt with 19,140 more unrepresented parents in 2013/2014 compared to the previous year.
Representing oneself can be a very stressful and difficult experience for an unrepresented parent, particularly if the other person is represented as there will be an imbalance of power and influence.
Those that are represented will have the benefit of having legal advisors who know the best way to present a case and whom can be forceful in presenting their arguments to the Judge. Solicitors from The Family Law Company have often been at court when the other party is representing themselves. After hearing the arguments of self-represented parents our solicitors are often left thinking the parents had good points to make, but made them in entirely the wrong way.
At The Family Law Company, we recognise that everyone should have access to legal justice and come to the court on an equal footing despite the legal aid cuts. We offer fixed fees tailored to individual circumstances. We are also able to provide advice and assistance to people who want to represent themselves but require some guidance and support from the side lines.
We offer a free initial appointment where we can discuss individual issues and concerns. The decisions that are taken now are potentially life changing – we believe it is important to make the right decisions for a better future.
Need some advice? Get in touch today
This site is protected by reCAPTCHA and the
Google Privacy Policy
and
Terms of Service
apply.
The information submitted here is used and stored for the purpose of replying to the enquiry. For more information on how we process data please visit our
Privacy Policy
.
---