Posted by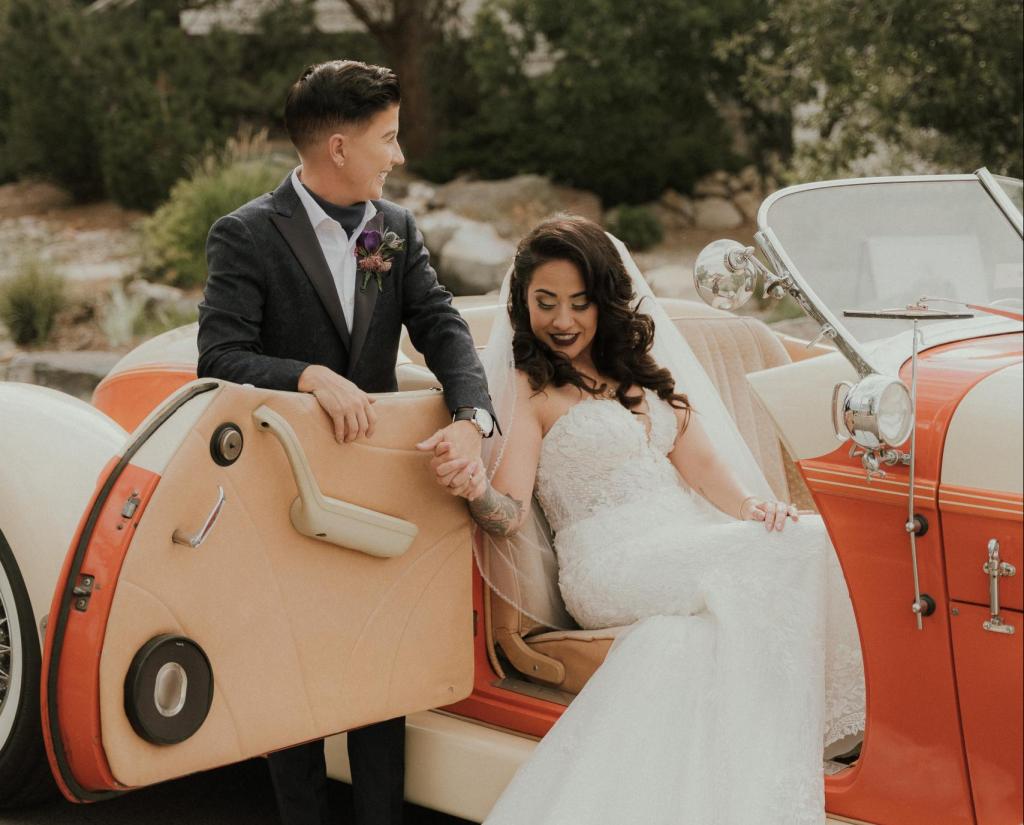 The introduction of the Marriage (Same Sex Couples) Act 2013 and same-sex marriages in the United Kingdom marked a historic turning point in the fight for LGBTQ+ rights. As we pass the 10-year anniversary of this act, divorce lawyer Michelle O'Neill reflects upon its impact on family law.
Same-sex marriages and family law
The passing of the ground-breaking legislation (the Marriage (Same Sex Couples) Act 2013) not only granted same-sex couples the right to marry but also had an impact on family law, giving legal recognition of diverse family structures and significantly advanced the rights of LGBTQ+ individuals and their families.
Legal Recognition of Same-Sex Relationships
The act brought about equal legal recognition for same-sex marriages. It ensured that same-sex couples would have the same legal rights and responsibilities as opposite-sex couples, providing a solid foundation for building stable and secure families.  The first same sex marriage took place in 2014 and since then (up to 2019) there were 38,947 same-sex marriages.  This is around 2.7% of marriages in the UK.
Dissolution of Civil Partnerships
The act also allowed same-sex couples in civil partnerships to convert them into marriages if they wished to do so. This helped bring clarity for couples, eliminating the need to dissolve their civil partnerships before getting married. A freedom to choose the relationship status that best suited their desires and aspirations.  From 2014 to 2019 around 15,683 same sex couples chose to convert their civil partnership into a marriage.
The introduction of no-fault divorce
Same-sex couples, like their heterosexual counterparts, can now navigate the divorce process in a less adversarial manner, focusing on cooperation and mutual understanding rather than assigning fault. This shift not only promotes greater emotional well-being and reduces conflict but also ensures that same-sex couples have equal access to the legal protections and procedures associated with divorce, furthering the principle of equality under the law.
Parental Rights and Adoption
The act also changed parental rights and adoption for same-sex couples. It removed discriminatory barriers that previously hindered LGBTQ+ individuals and couples from becoming legal parents. Same-sex couples gained the ability to adopt children jointly, providing them with the same legal rights and protections as heterosexual couples when it came to parenting and guardianship.  Despite the advancements above for same-sex parents it can still be a complex area of law. Challenges around issues such as surrogacy and assisted reproduction within family law frameworks still need to be better understood.
We have come a long way in the last 10 years but there is still some work to do when it comes to family law and representing same-sex couples.  For example, for people who identify as other than binary male or female do not currently have legal recognition in the UK and are not legally recognised as such when it comes to marriage.
Without doubt the Marriage (Same Sex Couples) Act 2013 has had a significant impact on family law but as society continues to evolve, we need to build upon these achievements and ensure that family law is inclusive, equitable, and responsive to the diverse needs and realities of all individuals and families.
Need some advice? Get in touch today
This site is protected by reCAPTCHA and the
Google Privacy Policy
and
Terms of Service
apply.
The information submitted here is used and stored for the purpose of replying to the enquiry. For more information on how we process data please visit our
Privacy Policy
.
---