Posted by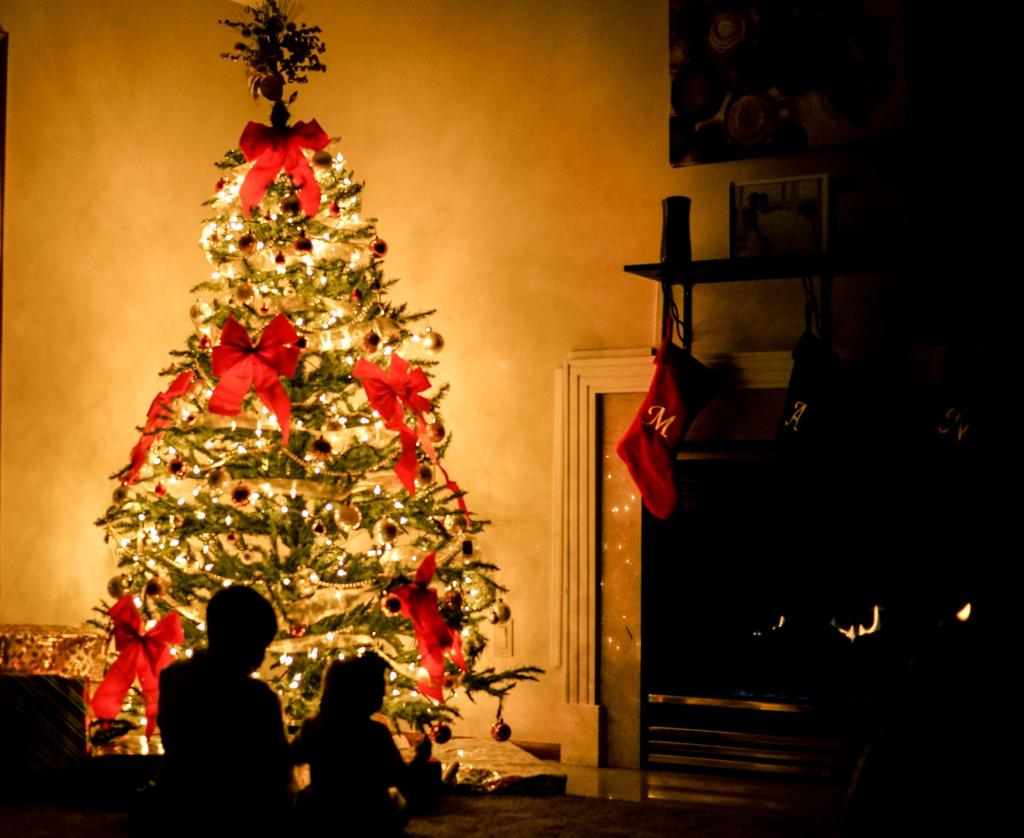 Christmas can be a very emotional time for separated parents and along with this year's unusual Covid-safe Christmas rules, Family Solicitor Hannah Porter shares some advice to help parents in arranging Christmas contact.
The government has just announced its rules for release of the national lockdown next week, and of course, the eagerly anticipated rules about what will happen over the Christmas period.
As with the lockdown earlier this year, in November's lockdown, children are able to move between the homes of separated parents to enjoy contact with both parents.
Covid Christmas Rules
Between 23 and 27 December:
• you can form an exclusive 'Christmas bubble' composed of people from no more than three households
• you can only be in one Christmas bubble
• you cannot change your Christmas bubble
• you can travel between tiers and UK nations for the purposes of meeting your Christmas bubble
• You should travel to meet those in your Christmas bubble and return home between the 23 and 27 December. Anyone travelling to or from Northern Ireland may travel on the 22 and 28 December.
• you can only meet your Christmas bubble in private homes or in your garden, places of worship, or public outdoor spaces
• you can continue to meet people who are not in your Christmas bubble outside your home according to the rules in the tier where you are staying
• you cannot meet someone in a private dwelling who is not part of your household or Christmas bubble
• Children under the age of 18 whose parents do not live together may be part of both parents' Christmas bubbles
• Existing support bubbles count as one household towards the three household limit
• Students are considered to be part of the household to which they have returned
It's your child's Christmas too
Rather than focusing on what you want to happen, think about what your children would enjoy the most. Each family dynamic is different and this year especially, there will be many considerations to bear in mind. In the stress of trying to work out who can be in your three household Christmas bubble, don't forget your child's wishes and feelings. Some children may love going between different homes over the Christmas period while others may find this upsetting.
Be mindful of the three household rule and the fact that this rule only lasts from 23rd December – 27th December 2020
Think about the locality of your home and the other parent's home, and factor in siblings and family members your child will want to spend time with. Be mindful of the three household rule and the fact that this rule only lasts from 23rd December – 27th December 2020. Whatever you may have previously thought would happen this Christmas, be sensitive to the fact that 23rd December – 27th December is the only time in December that your children may get the opportunity to see wider family. Try to share spending this period of time with your children as fairly as possible with their other parent this Christmas.
Remember that this has been a really stressful year for everyone your children will want to feel relaxed and loved over Christmas. Try to make sure there is lots of fun with both sides of their family.
Open the conversation now
Now that the government has published the rules for Christmas, start talking with your children's other parent about how you can organise Christmas plans to allow your children to enjoy Christmas with both of you. Keep discussions as polite and open as possible and understand that while you may have a fixed idea of what is best for your child, the other parent may disagree. Discussing Christmas early gives time for you to reach a compromise and work around each other's plans and expectations.
Due to Coronavirus, it is likely that what worked last year isn't going to work this year and you'll need to find an alternative solution. If your Christmas arrangements are usually to alternate the Christmas period each year, be mindful that this might not be appropriate to stick to this year, and might not be in the best interests of your children.
Be kind in your tone and language when discussing Christmas, it's been a difficult time for everyone and above everything else, stay child focussed.
Tis' the season to be jolly
Christmas is not as we know it this year, and the government announcement today may have really upset you and/or your children. Try to keep as upbeat and positive for them as possible. Whilst every child loves presents, what they will want most from this Christmas is to feel secure, loved and happy in both their parents' homes. Your children will not feel happy if you are arguing about Christmas with their other parent; however subtle you think your disagreement is, children are remarkably astute and will be aware of any acrimony between you and their other parent.
If you are not happy with what your children's other parent is saying, it really isn't practical to apply to court for an urgent hearing about Christmas contact. The court diary is so full you would be unlikely to get a date before January – and seeing a mediator is a prerequisite to all court applications.
If you're having difficulties coming to an agreement with your children's other parent, the best thing you can do is back down for this year. Send Christmas cards, send gifts and let your children know that they are loved and you are thinking about them.
Problems arranging contact over Christmas may highlight general problems you are experiencing with seeing your children. If you need advice on child Christmas contact issues please do get in touch.
Need some advice? Get in touch today
This site is protected by reCAPTCHA and the
Google Privacy Policy
and
Terms of Service
apply.
The information submitted here is used and stored for the purpose of replying to the enquiry. For more information on how we process data please visit our
Privacy Policy
.
---