Posted by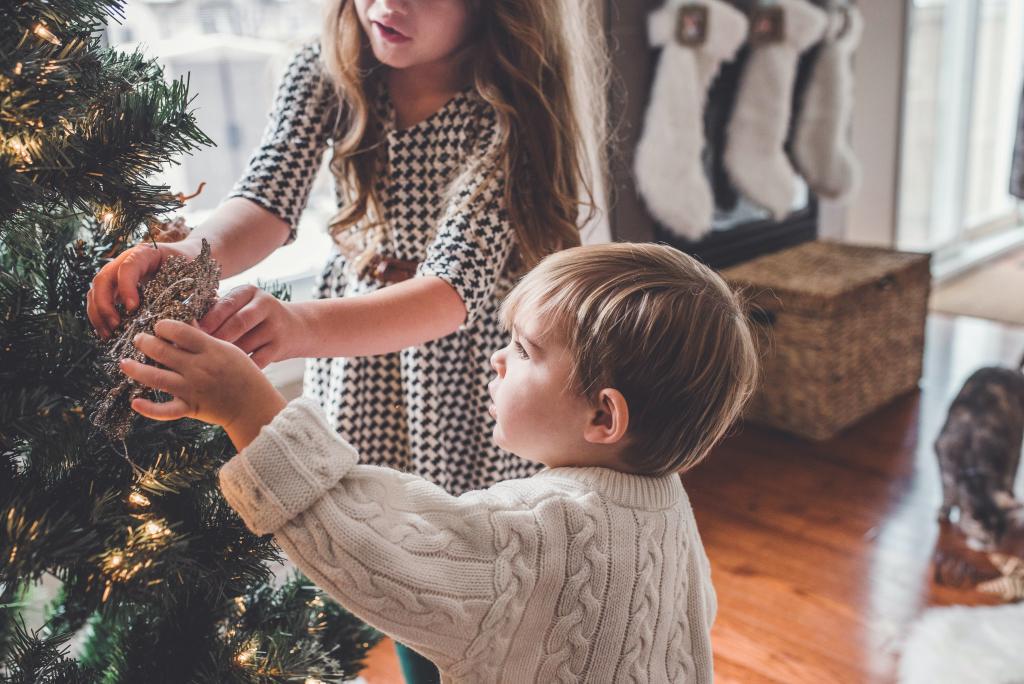 Mum and solicitor Sasha Walton offers her top five suggestions for managing emotions this festive season.
Christmas shouldn't be a demanding time – but it often is. This year there is likely to be added stress with uncertainty around Covid-19 restrictions. At the time of writing we don't know whether we're going to be able to have big family gatherings. Even if your Christmas celebrations are smaller than you would like, there are plenty of emotional pitfalls. Here are my tips on avoiding these.
Keep it authentic
We're bombarded with images of the 'perfect' family Christmas. We often feel this is what we are expected to achieve – but it's important to understand that these are just marketing techniques. Instead of striving for someone else's idea of perfection, create your own ideal Christmas based on your family, budget and home, with relaxation, good food and entertainment at the heart of it.
Help children to be realistic
When it comes to presents, there is a lot of pressure on parents to meet the expectations of their children. Make a wish list with your child and discuss what's feasible and affordable. Gently explain that they aren't likely to get everything on the list and try to find out what it is that they really want. Remind them that Christmas is not only about presents but also quality family time.
Talk to your partner
Communicate! Include your partner on decisions at an early stage, such as what you want to spend on gifts, which family members you'll see and where you will spend the day. Too often Christmas provides the perfect opportunity to overindulge financially and emotionally, but together you can present a united front.
Plan activities
Think ahead about fun activities you can all do, especially ones that make everyone laugh. Laughter is a really great way to lighten the mood and it can actually lessen the physical symptoms associated with stress. Invest in classic family games like Cluedo or Monopoly – or put together your own charades and picture games. Plan a family walk, especially if it's a nice day. Silly hats are a must!
The art of delegation
Remember, you deserve a relaxing time too, so divide up the Christmas tasks: collecting the tree, wrapping presents, writing cards, decorating the house, all the elements of preparing the meal. Ask the children to peel the sprouts, get them involved in making mince pies. Share the load and you'll double the enjoyment of the day.
Of course, even if you follow these tips, the pressure of Christmas on top of a rocky relationship may be the final straw. If this happens, try to avoid confrontation and animosity in front of the children. Give each other space and understanding to get through the holidays.
It may help to focus on proactive steps you can take in the new year. Book an appointment with a relationship counsellor where you can both discuss the challenges in your relationship openly and honestly. This way you may be able to get your relationship back on track.
Alternatively, The Family Law Company offers a free initial appointment to chat through what the financial implications of a separation might be. Or take a look at our online divorce guide; this not only explains the process but also provides advice on how you can ascertain if your relationship really is over. With sincerity I hope it is not, and I wish you a very merry Christmas.
Sasha Walton is a solicitor specialising in divorce cases and resolving the financial issues that arise from marriage or civil partnership breakdown.
Need some advice? Get in touch today
This site is protected by reCAPTCHA and the
Google Privacy Policy
and
Terms of Service
apply.
The information submitted here is used and stored for the purpose of replying to the enquiry. For more information on how we process data please visit our
Privacy Policy
.
---