Posted by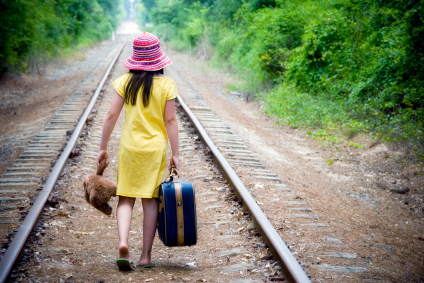 Alarming new figures from the Foreign Office(FCO) have revealed that the number of children being abducted and taken abroad by an estranged parent has risen by 88% in just under a decade.
Data from FCO showed that approximately 270 cases of international child abduction were reported in 2003-2004, while 2012 has seen in excess of 500 cases. In the last year the Foreign Office's Child Abduction Section has fielded an average of four calls per day, more than half of these calls were new cases.
It is estimated that almost a quarter of Britons are unaware that it is a crime to take a child overseas without first obtaining permission from other parties with parental responsibility for that child.
In response to these staggering statistics, the Foreign Office has launched a campaign to highlight the issue and inform people of the reality of the crime.
This is a global problem
The FCO is keen to highlight the widespread, global nature of this problem, recent cases have involved as many as 84 different countries.
Alison Shalaby, Chief Executive of Reunite, commented on the FCO report that:
"It is important to remember that parental child abduction is not faith or country specific. 71% of the UK public thought that parents most commonly abduct their children to the Middle East, India and Pakistan but it can happen to anyone, from any background. Countries children are abducted to can range from Australia, to France, to Thailand."
The research commissioned by the FCO also highlighted the fact that the UK population believe that the government can intervene to order the return of a child to the UK if he or she has been abducted.
The reality of the situation however is that while help is available, there is no quick and easy solution; child abduction cases can take years to resolve. There is also a possibility that the child may never be returned.
It is also much more difficult to return a child from a country that has not signed the 1980 Hague Convention, an international agreement between a series of countries which aims to ensure the return of children abducted by parents.
The costs of abduction
In addition to the intense emotional distress experienced by parents that involved in international child abduction cases, there are also significant financial costs as they battle for custody through foreign courts. These costs can continue to mount up if and when the child is successfully returned to the UK.
Seeking appropriate advice from the likes of the Reunite International Child Abduction Centre, the Foreign Office Child Abduction Section or an experienced Child Abduction Solicitor can help to limit these costs and ensure that you take the right steps to resolve the issue.
Hartnell Chanot & Partners have a dedicated team of specialist international child abduction solicitors. The team has a wealth of experience dealing with a wide range of countries and jurisdictions. We are also one of a handful of firms to have panel members of both the International Child Abduction Contact Unit and Reunite.
For more information or to find out how we can help you contact Jane Chanot, Head of our Child Abduction or call +44 (0)1392 421777
Need some advice? Get in touch today
This site is protected by reCAPTCHA and the
Google Privacy Policy
and
Terms of Service
apply.
The information submitted here is used and stored for the purpose of replying to the enquiry. For more information on how we process data please visit our
Privacy Policy
.
---