Posted by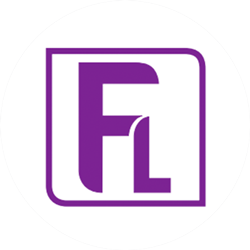 "Good for Business, Good for you"
On Thursday 3rd October 2019, Holly Crook and Laura Sellick Tague from The Family Law Company attended the second YRes Conference in London.
Holly sits on the National Committee of YRes and the Devon YRes contingent. Laura is chair of YRes Devon.
What is Yres?
"YRes is Resolution's network of family law professionals at the start of their careers. As a Resolution member first and foremost, YRes members are committed to promoting the Resolution Code of Practice and adopting a constructive approach to family law issues. Each YRes group is integrated with their Resolution Regional Committee. Working together, both groups benefit from shared knowledge, strengths and resources."
www.resolution.org.uk/yresnetwork/
Conference 2019 
This year's conference was a fantastic opportunity to attend alongside like-minded family lawyers at the start of their career. We were lucky to hear from a number of respected and interesting speakers, who shared their thoughts and advice on a career in family law and what the future holds for our profession.
We were privileged that President of the Family Division Sir Andrew McFarlane gave the keynote speech. It truly was a testament to his support for young family lawyers.
The conference focused heavily on wellbeing and looking after family lawyers, regardless of whether they are starting their career or are well-established. Wellbeing is a topic that Sir Andrew has discussed on many occasions. His support for wellbeing in the profession is outstanding and demonstrates a shift in the way in which family lawyers work.
At The Family Law Company, we place a strong focus on wellbeing. We have a wellbeing group, which is consistently looking at ways in which employees' wellbeing can be supported. Further, we are all committed members of Resolution, meaning we will always adopt a positive and constructive approach for our clients.
Need some advice? Get in touch today
This site is protected by reCAPTCHA and the
Google Privacy Policy
and
Terms of Service
apply.
The information submitted here is used and stored for the purpose of replying to the enquiry. For more information on how we process data please visit our
Privacy Policy
.
---