Posted by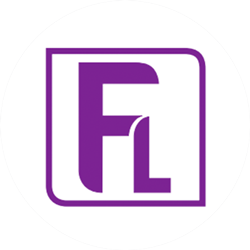 7th November is International Stress Awareness Day. At The Family Law Company, we recognise that stress can have a big impact on the lives of our clients and also our colleagues.
Everyone feels stressed from time to time, but some people cope with it more effectively or recover from stressful situations quicker than others. Stress can be caused by all types of events, which can be short or long term.
We recognise that many of our clients are going through a very difficult time, whether it be dealing with a divorce, having concerns about children, being in a dispute regarding finances, or coping with any other family matter.
If you feel that you are stressed, we recommend talking to someone about it, perhaps a friend, family member or your doctor. It is so important to stay connected to those who can provide emotional and other support to you. There are many other different ways to manage stress, such as eating healthily, exercising, and setting yourself goals and priorities.
It is very important to be honest with your solicitor about any concerns or worries you have. We have a large team of solicitors who are experts in many areas of family law, who all understand family proceedings can have a significant impact on a person's health. We can help you to address these issues from the first appointment right through to the end of your case.
We also understand that for staff, family law can be a difficult and stressful area to work in. We have put initiatives in place to ensure that staff know that they have someone to talk to if they are ever feeling stressed about work. Our mentoring scheme not only supports career development but also provides an opportunity to talk about any work-related concerns.
Our Wellbeing Group committee puts together activities for all colleagues to ensure that they take some time at work to relax and enjoy doing new things. Activities include guest speakers advising on wellbeing and also coffee mornings, physical activities and craft making. In support of International Stress Awareness Week, we are looking into purchasing stress relievers for our staff. It is proven that the repeated grip and release of stress relievers helps to alleviate tension and stress, through activating and relaxing the muscles.
We would today, and always, highly encourage people to speak out about their worries. Everyone experiences stressful situations in their lives and no-one should be embarrassed by this.
If you are considering exploring any family issue, please call us on 01392 421777. If it helps, please bring a friend with you to the appointment for support.
Need some advice? Get in touch today
This site is protected by reCAPTCHA and the
Google Privacy Policy
and
Terms of Service
apply.
The information submitted here is used and stored for the purpose of replying to the enquiry. For more information on how we process data please visit our
Privacy Policy
.
---