Posted by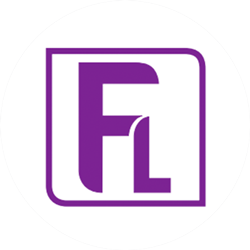 Legal speak is difficult at the best of times to understand, although The Family Law Company works hard to make sure that our clients understand all the terminologies we use.
But what if you are not an English speaker or have to cope with learning difficulties?
We are very fortunate at The Family Law Company to have several lawyers and paralegals who can converse in a number of languages.
Associate Solicitor Imran Khodabocus is our star linguist. Imran is fluent in three languages in addition to English – French, Spanish and German. Imran's degree is a BSC (Hons) Law with French and Spanish; he studied law in France and Spanish in Barcelona.
Senior Associate Solicitor Grace Bradley studied law and German at Glasgow University and the Johannes Gutenberg University, Germany. She is dual qualified in both Scots and English law. Grace has worked for law firms in Germany and Argentina and is conversant in both German and Spanish.
Paralegal Dominika Windak is fluent in Polish. Dominika took her degree in International Business, and previously worked in a boutique law firm specialising in Business and Financial Law.
Director of Legal Services Donna Hart and Senior Associate Chartered Legal Executive Gemma Sparkes are both British Sign Language Level 1 Certified, so they are able to offer a provision to deaf clients.
Associate Solicitor Helen Trott has devised ways of supporting clients with special needs, learning difficulties and mental health issues. Helen has created two versions of our client care letters, which contain a vast amount of complex information; one extremely simplified letter with illustrations, and another less simplified without illustrations. She uses different fonts and clear markers such as bullet points to highlight information that needs to be understood. This allows her to make sure that all clients understand what is ahead of them and the processes they will go through.
Trainee Solicitor Holly Crook is fluent in French, having studied Law and French at Cardiff University. For a year, Holly lived and went to Université de Rennes 1 and studied French Law.
The Family Law Company is committed to communicating clearly with all clients. If you would like to book an appointment with any of these lawyers, please call 01392 421777.
Need some advice? Get in touch today
This site is protected by reCAPTCHA and the
Google Privacy Policy
and
Terms of Service
apply.
The information submitted here is used and stored for the purpose of replying to the enquiry. For more information on how we process data please visit our
Privacy Policy
.
---