Posted by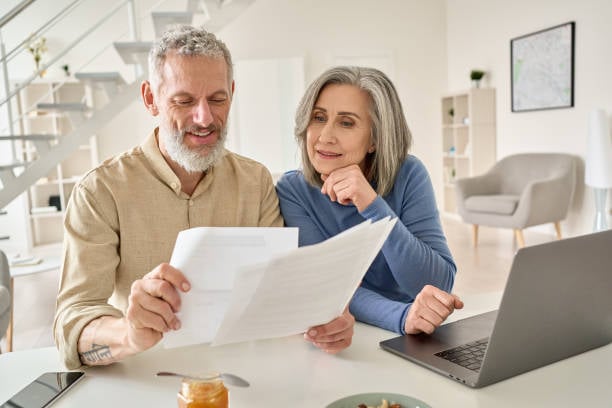 September marks Pension Awareness Day. This is a drive to get people to think carefully about their pensions in the future. With people getting divorced at a later age, pensions are becoming increasingly important. In addition to the marital home, the size of someone's pension pot is one of the most significant assets within a relationship. The intention of this article is to flag up some of the important considerations with regard to pensions and underline why it is important to obtain legal and financial advice when dealing with them.
Whether you briefly contributed to a pension or have been consistently paying in to one, if you send a Form P to your pension providers, they will provide you with a figure called a Current Equivalent Value (CEV), which is roughly a value of your pension pot for the purposes of divorce and financial proceedings. You can do the same thing by completing a BR19 and BR20 for any state pension entitlement.
However, you should be cautious about relying on these figures because they may not give the 'true' value of pension pots. This can be for many reasons. Firstly, there are different types of pensions. A Defined Contribution Scheme, for example, is based on how much money has been paid into your pension pot, whereas a Defined Benefit Scheme is based on your salary and how long you have worked with your employer. Therefore, beware of comparing the two by simply comparing the respective CEVs because you will not be comparing like for like. Something else to think about is that they may not include certain additional benefits such as lump sums payable.
Comparing pensions requires more than just looking at their values; it requires looking at different underlying factors. For example, are you looking for an income from the other person's pension because you couldn't generate own your own pension whilst you were married? Or would a capital lump sum now suit your reasonable needs better – maybe you need a cash boost to help you rehouse yourself and your children? Is there an age disparity between you and your partner or does one of you have a medical condition which impairs your ability to work? If so, then this will affect how you wish to deal with your potential share in the other's pension. This where skilled legal advice comes in to help you achieve the right court order.
There are also tax consequences of dealing with pensions. For those wishing to 'cash in' on their pensions early, you may only be able to take 25% tax free. You might need to beware of the Lifetime Allowance – if the value of your pension pots exceeds this threshold, you may have to pay tax.
These are only some of the potential pitfalls when dealing with pensions, and I stress, the list is not exhaustive.
So why would you need to get both legal advice and financial advice? Well, these go hand in hand. Financial advisors cannot offer legal advice and we cannot offer financial advice.
We work closely with financial advisors, firstly to find out what we are dealing with. We may need to properly value your pension with the help of an expert so we can guide you through the court process of how to deal with it, for example through pension sharing (sharing a proportion of the other's pension with you) or, usually, 'offsetting' a share in the other's pension by obtaining income or capital (such as a lump sum or a share in property) now. We can also obtain the right legal orders for you in such a way as it minimises your tax liability.
If you need helping with the legal options when dealing with pensions, please contact us. Your initial appointment is always free. Please don't forget we can see you in Exeter, Plymouth, or Taunton.
Need some advice? Get in touch today
This site is protected by reCAPTCHA and the
Google Privacy Policy
and
Terms of Service
apply.
The information submitted here is used and stored for the purpose of replying to the enquiry. For more information on how we process data please visit our
Privacy Policy
.
---