Posted by

Every parent knows that the summer holidays can be a stressful time. However, for separated parents, they can bring additional challenges.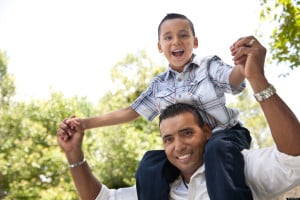 With the summer holidays soon approaching, here are 6 tips for survival:-
Careful planning is key – you need to have a plan in place well in advance of the holidays that sets out how the children will spend their time. This makes life less stressful not only for you but also for your children. The children can then relax and enjoy their time with both of you and you can chill out knowing you have childcare in place.
Be flexible – In order that your children can enjoy a holiday, or even just day trips out, with both of you, it may be that the general pattern you might have for seeing your children needs to be altered during the summer holidays. The most important thing is that your children shouldn't miss out!
Talk to each other – Wherever possible, it really is important that you communicate with each other for the sake of your children. Where this has become impossible and you simply can't agree over child arrangements, then you should certainly consider mediation. Our Exeter and Plymouth family lawyers will be able to advise you in respect of this.
Think ahead – This is especially important should you wish to take your children abroad. Don't just go ahead and book a holiday without consulting the other parent – consider how you would feel in those circumstances! Identify possible holiday dates and then discuss those to ensure they work for both of you. Give as much detail as possible as to where you plan to take your children. Should the other parent want to take the children abroad, no doubt you would also expect them to do the same for you. Do you have passports for the children? If not this is another issue you will need to deal with well in advance and, again, will require cooperation of the other parent.
Parental consent –  Remember that it can be an offence under the Child Abduction Act to take your child from the country without the consent of all those people who have parental responsibility. You may have an order that allows you to take your child out of the country for up to a month but written consent of the other parent may still be required. It is a complex issue, so if in any doubt, we would recommend seeking professional advice.
And when you really can't agree? –  In very few cases, if you have tried mediation and you still can't agree, then particularly in the case of foreign holidays, an application to the Court may be your only option. Our team of experienced child lawyers will be able to guide you through the process and make it as painless as possible.
Need some advice? Get in touch today
This site is protected by reCAPTCHA and the
Google Privacy Policy
and
Terms of Service
apply.
The information submitted here is used and stored for the purpose of replying to the enquiry. For more information on how we process data please visit our
Privacy Policy
.
---