Posted by

A so called 'Cinderella Law' designed to tackle parents guilty of emotional cruelty through starving their children of love and affection, is set to become part of the UK's statute book.

Plans to pass the law during the current session of parliament have been announced as part of the Queen's birthday speech.

But there are concerns among lawyers that the law could be used as a weapon in the hands of bitter parents to seek to undermine the parenting of the other in court proceedings.

The law is designed to penalise the sort of severe abuse that is often seen in care proceedings when children have to be taken away from parents for their own safety.

The Queen announced on Monday how a bill to pass the law will be put to parliament by the Conservative government in the next few weeks.

If passed the bill will see neglect laws changed so it would become possible to prosecute parents who deny their children affection. It follows a campaign for the "Cinderella Law" from charity, Action for Children.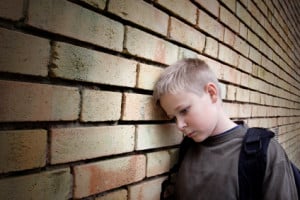 However, it is feared in some quarters that some parents could try to  manipulate the law to their own advantage, by accusing the other parent of such neglect in circumstances which do not justify it, increasing hostility rather than bringing about a resolution of conflict in such cases.
Some family law solicitors have expressed concerns that whilst the introduction and wording of the law is important,  it is also important to understand the way it might be used, and by whom and with what effect.
Bringing the punitive function of the criminal law into families can be counter-productive, when we have a sophisticated family law system geared to the protection of the vulnerable, not focusing on the punishment of the offender.
Further to these concerns, care professionals' organisations have expressed concerns the bill will place more pressure on Social Workers, who will have to be clear on what thresholds must be met and what evidence is required before a prosecution is deemed necessary.
The Family Law Company hope that very careful consideration will be given to this proposed legislation, with a full understanding of the unintended consequences of any potential change, in contrast to the way in which so often legislation in family law has been introduced without reference to those who have an understanding of the impact on the ground of any such changes, such as the disastrous withdrawal of legal aid for separating parents, the effects of which are only now being realised.
Need some advice? Get in touch today
This site is protected by reCAPTCHA and the
Google Privacy Policy
and
Terms of Service
apply.
The information submitted here is used and stored for the purpose of replying to the enquiry. For more information on how we process data please visit our
Privacy Policy
.
---