Posted by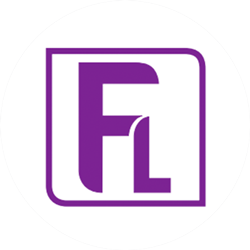 The 13th annual National Apprentice Week takes place from 3rd to 9th February 2020.
National Apprenticeship Week is a week-long celebration of apprenticeships across the country and is a time to recognise the success of apprenticeships.
Working at The Family Law Company has enabled me to gain experience while getting paid and has encouraged me to further my career in the marketing industry. I would advise anyone wanting to start a career or change their path to consider an apprenticeship. Not only do you receive the training on the job but you will gain job-specific skills that you can use to move forward in your career.
What is an apprenticeship?
It is hands-on experience in a real job where you receive a salary whilst training. An apprentice is employed by a company just like all other employees and is entitled to holiday leave and any other benefits. As well as learning on the job, an apprentice has the chance to start on a career path with lots of future potential.
Apprenticeships can take between one and six years depending on which one you decide to do and your experience. You can find out more about apprenticeships here.
My Story
I joined The Family Law Company as an office junior in 2017, my first time working in a law firm. After six months I started helping out with marketing, doing odd bits here and there. I soon realised that I really enjoy the marketing side of things. You don't always realise how important marketing is within a business until you are actually in that role. Marketing helps to bring in clients and make a business successful.
A few months down the line I became a full time marketing assistant. I couldn't wait to get stuck in and focus on the advertising the company. I completed an NVQ in marketing, gaining a recognised qualification within the marketing sector. It was a great experience as I was able to do this course alongside my day-to-day job. My manager took the same course which meant we were able to share ideas and help one another when needed.
Being able to apply my knowledge from the course to my everyday tasks has helped me progress further in my role. I can't wait to see where it takes me.
Need some advice? Get in touch today
This site is protected by reCAPTCHA and the
Google Privacy Policy
and
Terms of Service
apply.
The information submitted here is used and stored for the purpose of replying to the enquiry. For more information on how we process data please visit our
Privacy Policy
.
---