Posted by

A Lib Dem MP who told parents suspected of child abuse to flee the UK has been slammed as irresponsible and told his comments are dangerous.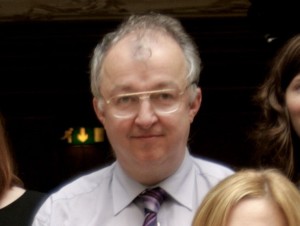 MP John Hemming, who chairs the Justice for Families group in parliament, made his comments this week and they were widely reported.
He said parents should run rather than contact Exeter solicitors if they were under suspicion of child abuse as he believed it was a "risk" to face care proceedings in 'unfair' family law courts.
Mr Hemming said he had been in touch with hundreds of parents who reported being "unfairly" suspected of neglecting, harming or hurting their children.
Now Mr Hemming's comments have been described as "irresponsible and dangerous" by Naomi Angell, the chairman of the Law Society's family law committee.
She said although recent changes to procedure meant parents could face action more quickly than in the past they would still be able to represent themselves in court.
Ms Angell said local authorities had a duty to protect children at risk.
And she added that by advising suspected parents to flee Mr Hemming could risk the safety of already vulnerable children.
She told the Law Society Gazette she believed the family court process should be more transparent and balanced.
But she also said parents should trust Exeter solicitors to fight for independent expert reports in such cases to ensure courts are able to reach the right decision.
Need some advice? Get in touch today
This site is protected by reCAPTCHA and the
Google Privacy Policy
and
Terms of Service
apply.
The information submitted here is used and stored for the purpose of replying to the enquiry. For more information on how we process data please visit our
Privacy Policy
.
---