Posted by

Family solicitors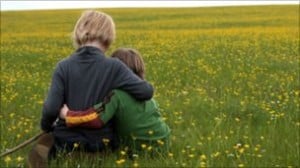 and their clients have learned this week how more judgements made by family courts are to be made public.
New practice guidelines for family solicitors have been issued by the head of the Family Division, Sir James Munby.
Sir James announced how orders made by the Court of Protection and Family Court will be made available to the media and public in order to increase the transparency of decisions made by those courts. The move is also intended to increase public confidence in the courts.
The announcement has not come as a surprise, following on from draft guidance issued in June last year, and takes effect from February 3.
Under the guidelines cases will be divided into two categories – those that must be published and those which judges can decide to publish if they deem it appropriate.
The guidelines also set out how details of a case should be published whenever it is in the public interest – regardless of whether a request has been made – and also says there must be "compelling" reasons not to publish a judgment, citing examples of such reasons.
Those reasons include cases where allegations made in the case are "substantially contested" and the subject of fact-finding hearings. Also included are cases involving allegations of significant emotional, sexual or physical harm, hearings concerning care or supervision orders, hearings about placement or adoption orders, High Court hearings over the capability of adults to marry, deprivation of liberty cases, hearings over the withholding of serious medical treatment and any case concerning a person's placement in an institution.
Outside those examples the guidance states permission to publish should be granted whenever it is applied for.
The guidance does, however, allow for the anonymity of children and adults involved in cases to be maintained, in order to protect their privacy.
Sir James said the guidance should help create an "immediate and significant" change to the way family cases are treated.
He said: "In both courts there is a need for greater transparency in order to improve public understanding of the court process and confidence in the court system."
Need some advice? Get in touch today
This site is protected by reCAPTCHA and the
Google Privacy Policy
and
Terms of Service
apply.
The information submitted here is used and stored for the purpose of replying to the enquiry. For more information on how we process data please visit our
Privacy Policy
.
---