Posted by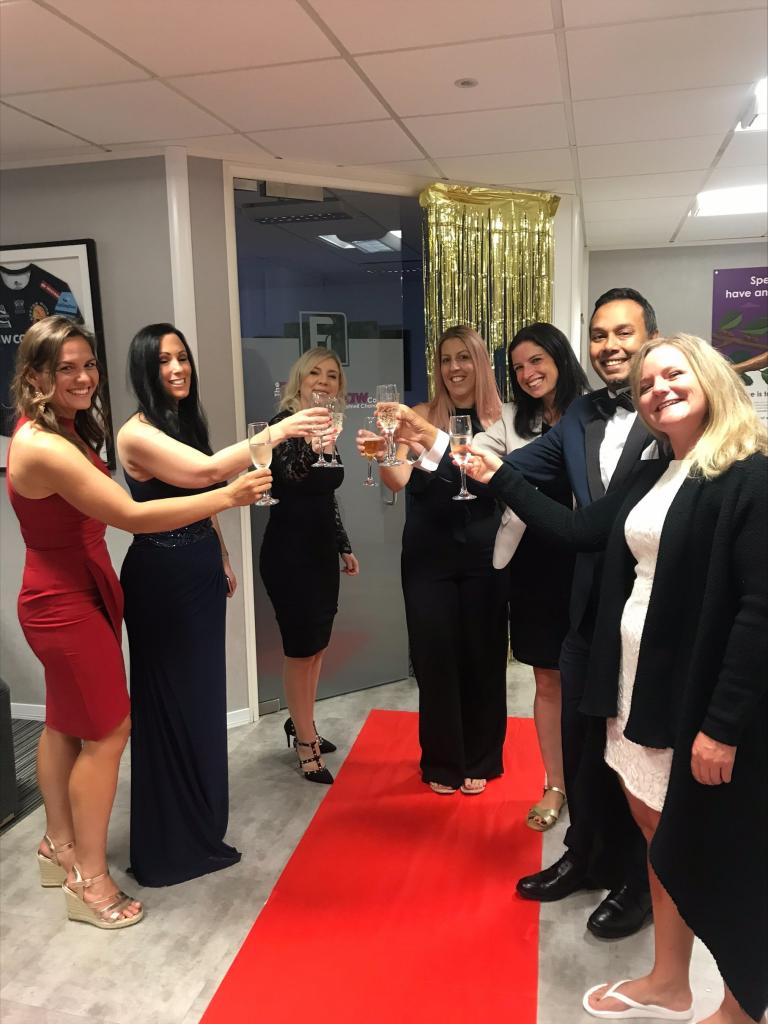 The Family Law Company picked up no less than eight awards in two virtual awards events held on the same night.
In the DASLS Awards, postponed from 2020 due to the pandemic, there were four category wins, a highly commended and one very special additional award.
In the category awards, Jane Chanot won Solicitor of the Year; Cassie Saunders picked up Support Team Member; Hannah Porter was named Rising Star; Gemma Sparks won Chartered Legal Executive; and Donna Hart was highly commended in Leader of the Year. In addition, Grace Bradley was a finalist in the Legal Aid Lawyer category.
Senior Associate Solicitor Imran Khodabocus was awarded the President's Special Recognition Honours, a new award introduced to acknowledge someone who went the extra mile for clients and colleagues during the pandemic. Imran, who was recognised for his extraordinary commitment not just in his work but for his community, said he was so proud to have won the award.
At the same time as DASLS, the National Paralegal Awards took place virtually. The Family Law Company's Becka Combes was a finalist in the Family Law and Best Newcomer categories and was delighted to win both categories.
Becka said she was 'absolutely chuffed' to have won two awards and thanked everyone at the company for their support. She will be attending the Winners Lunch at the Leonardo Royal Hotel in London on October 18.
Managing Director, Norman Hartnell said: "What an incredible night! I'm delighted that so many of our hardworking team members in all areas of our business have been acknowledged for their hard work during this toughest of times.
"And of course it's not just about individuals – these awards are also testament to every single one of our team members, who always give each other so much support.
"In our thirtieth year as a family law specialist, these awards are even more special. I'm gratified to see how far we've come, and to head up such an inspirational business."
Need some advice? Get in touch today
This site is protected by reCAPTCHA and the
Google Privacy Policy
and
Terms of Service
apply.
The information submitted here is used and stored for the purpose of replying to the enquiry. For more information on how we process data please visit our
Privacy Policy
.
---