Posted by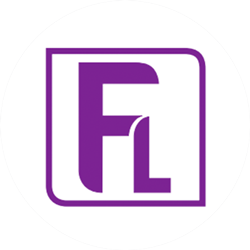 Susan Ellingham interviews Beverley Flavell Specialist Support Worker at Devon Rape Crisis and Sexual Abuse Services
What brought you to work for DRCSAS?
I am a Specialist Support worker and trained counsellor (I trained in the 1990s). I've always worked in sexual abuse. I lived in the Midlands and was involved in setting up SARC (Sexual Assault Referral Centre). I relocated to Devon and took a job with Devon Rape Crisis and Sexual Abuse Services about two and a half years ago.
I am also training in EMDR (Eye Movement Desensitisation and Reprocessing). This is a therapy that targets trauma. I hope to qualify in January. The concept is that after a traumatic experience we don't store it in the memory properly, so to process and store it correctly we use eye movement. It is recommended by NICE and a lot of research states that it is good for trauma situations. There are four people who are trained to undertake EMDR at DRCSAS.
What does your role involve?
We see men from 13 to 25 years and women aged 13 years onwards. The main office is in Exeter and we have other offices in Torquay and Barnstaple
Trained volunteers cover the helpline. They have received intensive training, which we've all been on, to prepare them and us for the issues we are going to face as it is very emotional. There is good support and training for staff and volunteers to keep the skill base really high and to provide good mental health for all. There are different roles within the organisation – we have a worker who manages the volunteers as well as direct support workers.
My role is to offer direct support to women aged 18 years onwards. The client can self-refer or be referred to us by other agencies or doctors.
I'm classed as the direct support. The vast majority of support I undertake is face to face talking therapy. I offer specialist trauma support; counselling, advocacy and practical support. The work I do can really vary, from face to face support, support through court or the police investigation and support with the Benefits Agency to supporting someone going to breast screening clinic/dentist. All sort of issues arise due to trauma.
I cover the South Devon and Torbay area.  I have an office in Torquay. I can outreach and go to Totnes and Kingsbridge. Most service users come to Torquay office. I see anyone who is referred to the service from that area. It's a women-only space.
My colleague Ally Wicker is the support worker for North Devon.
What is a typical day for you?
I currently work four days a week and on a Wednesday evening. I see service users on regular basis, usually on a weekly or fortnightly basis. I will see four clients a day and each session lasts an hour.  The number of sessions are not time limited but after every eight sessions we review and evaluate the needs and aims of future sessions. It is all needs-led.
Clients can be seen in Torquay or on an outreach basis, so travel may be involved. All clients will have had some form of sexual abuse either historic (childhood) or more recent.  The trauma can have been triggered by an event.
In between appointments I will follow up on advocacy work and liaise with other agencies and police. I am also liaising with the Truth Project – I am trying to clarify their policy around passing information to the police and client informed consent about this.
I help clients through the Operation Hydrant process, and I also link people with different organisations to help support them.
What is the Truth Project?
Truth Project is part of a government inquiry into child sexual abuse. Any survivor can go and say what they want to say and give recommendations for future policies regarding police, schools – the whole system really. They are gathering information to provide a report to give recommendation for future services.
What is Operation Hydrant?
Operation Hydrant is where the police force are gathering and co-ordinating information about non-recent sexual abuse to see if they can match it up.  I believe it arose after the Jimmy Saville investigation.
How is the organisation funded?
The funding for the organisation comes from local and national government funding.
Contact
Telephone helpline number 01392 204174 (Monday Wednesday and Friday Evenings from 6-9 p.m.) Email ([email protected])
Need some advice? Get in touch today
This site is protected by reCAPTCHA and the
Google Privacy Policy
and
Terms of Service
apply.
The information submitted here is used and stored for the purpose of replying to the enquiry. For more information on how we process data please visit our
Privacy Policy
.
---