Posted by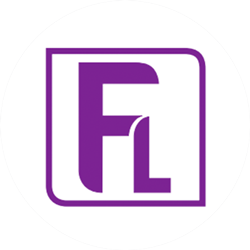 Susan Ellingham interviews Kris Knight, Mentor of North Devon Against Domestic Abuse (NDADA)
What brought you to NDADA?
About 30 years ago I fled domestic abuse and came to refuge in Devon. I lived in Devon for 7 years before moving to Newcastle to train as a Probation Officer. Once qualified I decided that I would prefer to work with victims of abuse than offenders. To tailor my knowledge to this I completed a degree in Psychology and Sociology in Edinburgh.
From 1998 to 2015 I worked in Sunderland.  I managed 3 Refuges and an Outreach Service. In 2008 I set up the IDVA (Independent Domestic Violence Adviser) service and helped partner agencies to set up MARAC (Multi Agency Risk Assessment Conferences) and the Specialist Domestic Violence Court.  I also worked directly with children who had lived with domestic abuse and I was the organisation's Safeguarding Lead for children and adults for 14 years.
Additionally, I was responsible for preparing and delivering training programmes for approximately 1,000 staff including police, magistrates, social workers, health professionals, and other agencies around domestic abuse awareness, responding to disclosures, managing the needs and risks for children and families, and around MARAC and Specialist Domestic Violence Court. I was part of a pilot for a year where I attended domestic violence incidents overnight with police to offer immediate support to victims of abuse.
In 2015 my role was changing as my employer wanted me to set up the Health IDVA service. I was having a long-distance relationship with my partner of 29 years who had relocated to Devon due to family illness. I had recovered from breast cancer and I decided to seek opportunities to relocate to Devon. I was fortunate to be offered a position with NDADA as MARAC IDVA working with high risk victims. As they had provided me with refuge 30 years ago it felt like life had come full circle and I was pleased to be able to give back to the organisation.
In 2016, the Local Authority changed their funding provision, so I was transferred to Splitz (Devon Domestic Abuse Support Service) as Senior IDVA. A short while later an exciting post with NDADA became available to develop a Mentor/Case Co-ordinator Service funded by the Big Lottery for 5 years. I was lucky enough to be offered the role in November 2016 and that is what I now do.
What does your role entail?
Maintaining freedom, via
Emotional support, and
Nurturing growth as a
Trusted individual who
Offers or organises help needed to
Recover from coercive control.
In practice this means I work in partnership with survivors to overcome the negative impact of domestic abuse. It's a holistic support and I generally work with people who are no longer living with the abuse or harassment. It's a needs-led service rather than one of managing risk.
I undertake an assessment with each person who is referred to me, usually face to face, so we can decide together what support they need and want. I then either signpost people to appropriate resources or stand alongside them while they make contact themselves. If they struggle to leave the home unaccompanied I may pick them up and take them to a service, or I will bring other services in, or assess if we can deliver the service directly ourselves. There is no set amount of sessions or set amount of time that I work with people.
Hopefully I bring my experience to act as an advocate and champion, as a mentor helping them to develop and move forward or as a case coordinator with other agencies and other community resources to assist our clients. Throughout my role there is focus on hearing the voices of the service users.
To develop a Support Plan, I use a variant of the Power and Control Wheel (Duluth model). This explains how perpetrators of abuse use tactics to control and have power over their victims. The mentor service aims to do the opposite, instead helping people take back control of their lives and empowering them to do what they need to for recovery.
Perpetrators of abuse use emotional abuse which has the effect of lowering people's self -esteem and making them feel worth less. My role is to help to rebuild confidence and a sense of achievement.
Perpetrators of abuse use isolation to prevent victims from gaining help. We try to build people's support networks, with positive and respectful relationships.
Perpetrators of abuse deny and minimise what they do and blame the victim. I work with people to place responsibility as to where it belongs i.e. the abuser, and to raise awareness and recognise accountability.
The perpetrator will use and abuse children, so we promote fun, nurturing parenting.
The perpetrator will abuse male privilege acting like the king of the castle, so they may treat their partner like a servant or define roles. So, we try to encourage equality, freedom to express own opinions and decision making.
The perpetrator uses financial abuse – they will spend money on only their needs/take the money or prevent the victim from working to earn money, so we promote financial independence and security.
The perpetrator uses intimidation threats and coercion – so we try to increase safety, increase access to justice and promote safe boundaries.
The overall effect of domestic violence can be a negative impact on the victim's mental and or physical health, so we promote self-care, access to health services and positive coping mechanisms to help them live positively and happily. The effect of that is to put the person back at the centre of their life.
We have internal services between ourselves, SAFE and Splitz which aim to address the needs identified such as:
Pattern changing course to build confidence.
Finding Your Voice (befriending service) increases support networks.
IDVA service (for high risk victims) and Splitz have a telephone service (for medium risk victims) through their DASA helps to raise awareness and understanding of domestic abuse.
'Grow Together' programme is aimed at parenting children who have witnessed domestic abuse – rebuilding relationship between parent and child.
Family intervention workers are attached to the refuge.
Civil Court IDVAs provide support around contact arrangements for children.
Our Trustees and Chief Executive promote freedom and equality as they fund raise and take part in campaigns and publicity.
Our 'Restore' charity shops in Barnstaple and Bideford assist with meeting financial need.  We also have Restore Express which is a van which goes to festivals and rural areas/fetes. and fairs which provides mobile publicity and takes clothes for sale and donate – these all raise money for the refuge as it is not core funded (no help from the Local Government) but purely funded by Housing Benefit for rent and charity.
Refuge and Criminal Justice Court IDVA helps to increase safety and access to justice.
Our Health IDVA and Mental Health support workers assist with physical and emotional recovery and we also have a counselling service. It is not uncommon for victims to suffer anxiety, depression, sleep problems, panic attacks and post-traumatic stress disorder.
If we cannot meet a client's needs with these internal services I try to promote a coordinated response with other agencies or community provisions such as Drug and Alcohol, Rape Crisis, Housing, Health and Social services. We will research the resources/support available. For example, to aid in improving support networks, we will research relevant Facebook groups, activities, faith groups, friendship groups, courses, employment and voluntary work. If there is no resource available externally then we look to see if we can create it and if we can obtain funding to help provide it. To increase capacity, I work closely with invaluable "Finding your Voice" service volunteers who assist with Research, Groupwork, Charity applications and Befriending.
What sort of things have you organised to help support your clients?
I organised a painting party for a woman with health issues to enable her new home to be decorated.
I went with bereaved client for walk on the beach where she enjoyed the antics of the dogs making her laugh.
We are negotiating funding for special yoga class to help those with anxiety so that they can have taster sessions in an environment in which they feel safe. (We are trying to remove barriers to services to make them accessible as possible).
I have provided comfort packages to clients with sleep problems, depression or anxiety This is a hessian bag which contains donated items such as toiletries and camomile tea bags, slippers, eye masks and hot water bottles, CDs for relaxation, soft toys to cuddle, comedy DVDs. The comfort packages are tailored to the individual.
I've helped with practical tasks such as going to rubbish tip to dispose of clutter as client suffered panic attacks and felt too anxious to go on their own.
I've been to benefits appointments to maximise income available to clients struggling with poor mental health.
I was able to match up a homeless client who had a dog in need of a temporary home with another client who had a family home and love to give to a dog until the owner was able to secure her own home. The dog now is able to stay in holidays with the woman who fostered it.
I've helped victims with time management and exercises around decision making, goal setting and concentration.
We developed "Brighter Horizons" – brighter means reflecting more light shining intelligent and quick witted cheerful and lively clearer and vibrant. Horizons – limit of a person's knowledge, experience or interest. Limit of what one wants to do, and the line at which the earth reaches the sky. For people who attend the Brighter Horizon group the sky is the limit.
Brighter Horizons is held fortnightly in Barnstaple by invitation only (to make sure the attendees are at the right stage of recovery). The group is about finding new friends, having a cuppa and a chat, supporting each other; it's about building up confidence but also about trying new things. The group is quite small with about 8 to 10 people at any time otherwise if the group is too big it becomes too intimidating for people to join. Although we work with men one to one, the group is currently a women only safe space. The group is also a standing focus group whom we can consult and hopefully get volunteers from in the future. We are going to start a group in Bideford and in time we will start one in Ilfracombe.
I secured funding for the group from Barum Bridge Trust who gave us £1000. This is being used for refreshments, materials, outings and also gifts such as a potted plant to say recipients are beautiful and strong. It is a flower from a non- abusive person. During the meetings we will do activities such as crafts – we are not teaching crafts just using it as a task to focus on while the attendees are beginning to socialise; or play board games/quizzes. We can bring others into the group and have had people offer gardening opportunities; yoga experiences; music workshops; pamper sessions. We have had outings to Rosemoor and a picnic and beach outing in Ilfracombe, we are planning Christmas activities. One client said, 'It is like sitting with a bunch of friends and having fun'.  I would echo this, and I truly love my job.
Need some advice? Get in touch today
This site is protected by reCAPTCHA and the
Google Privacy Policy
and
Terms of Service
apply.
The information submitted here is used and stored for the purpose of replying to the enquiry. For more information on how we process data please visit our
Privacy Policy
.
---