Posted by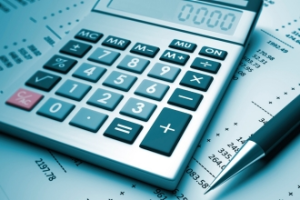 The Legal Aid, Sentencing and Punishment of Offences Act (LASPO) was introduced in April 2013. The introduction of LASPO meant legal aid was cut for almost all family law cases but it remains available for people who can prove they are a victim of domestic violence.
Regulation 33 of the Civil Legal Aid (Procedure) Regulations 2012 sets out what is required as proof of domestic violence when applying for legal aid. This evidence can be extremely difficult for some people to get due to their circumstances, and in many cases the evidence is subject to a 24 month time limit, despite perpetrators remaining a life long threat to their victims.
A campaign group from domestic violence charities, with the support from The Law Society, recently challenged regulation 33, claiming the regulation was unlawful because it prevented victims from accessing legal aid and therefore justice. Their research found that around 40 per cent of victims do not have the evidence required by regulation 33 to qualify for legal aid.
The High Court rejected the application. The High Court ruled that the Secretary of State for Justice acted within his powers when the regulations were created.
The ruling is disappointing. Statistics show that two women are killed by current or former partners every week and 500 domestic violence victims commit suicide every year.
Law Society President Andrew Caplen voiced his disapproval of the ruling. He said the regulation was "yet another example of the draconian cuts affecting vulnerable clients". Victims "are being forced to face their perpetrators in court without legal representation" as a result of the LASPO requirements. "Restrictions on legal aid have become restrictions on justice for victims of domestic abuse."
Legal aid can be a lifeline for victims of abuse enabling them to escape from abusive relationships, protect and settle arrangements their children or to pursue financial claims post separation. Access to justice is vital in these cases. Despite this recent ruling, legal aid continues to be available for victims of domestic violence provided the required evidence of abuse can be obtained to support an application. If you need advice or assistance in relation to taking action against domestic abuse, children related issues of to pursue financial claims post separation, please contact our domestic violence team at The Family Law Co, Exeter. One of our specialist lawyers can advise you on what you will need to obtain legal aid and obtain the right protection and help.
Need some advice? Get in touch today
This site is protected by reCAPTCHA and the
Google Privacy Policy
and
Terms of Service
apply.
The information submitted here is used and stored for the purpose of replying to the enquiry. For more information on how we process data please visit our
Privacy Policy
.
---