Posted by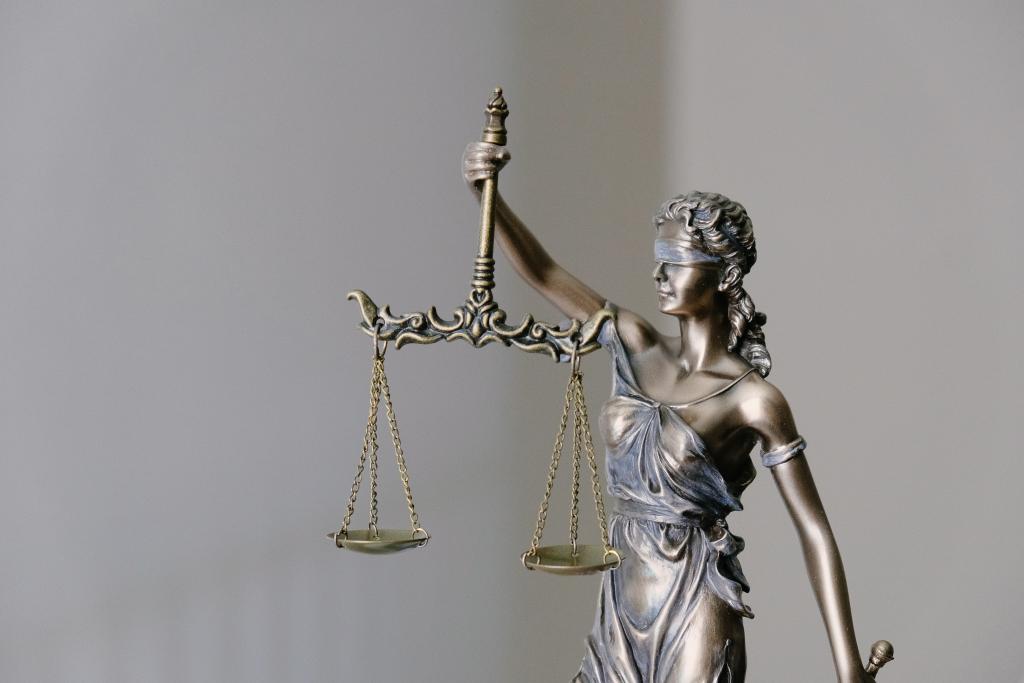 Legal aid champion Polly Hall explains why it is vital that we have a next generation of legal aid lawyers.
Whilst the pandemic put more pressure on legal aid lawyers as cases rose and sorting out court hearings became even more of a juggling act, the situation only sought to highlight how important this work is. The commitment shown by legal aid lawyers up and down the country in ensuring that access to justice was maintained, despite the huge challenges the pandemic posed, should be recognised and applauded.
Legal aid is one of the most vital areas of family law. The Family Law Company continues to be committed to it because we believe that the most vulnerable in society deserve access to legal services as much as everyone else does. In fact, our legal aid lawyers are the beating heart of our company.
Working on these cases day after day is undeniably tough. Negotiating with the legal aid agency – which is under pressure itself – can be dispiriting. But above all this, life is harder than any of us can imagine for so many legal aid clients. And this is why we do what we do. Talk to any of our legal aid lawyers and you will feel their passion and resolve. This may not be the most profitable practice area, but it is one of the most rewarding.
This is an area of law that offers opportunity and job satisfaction for those family lawyers who took the decision to pursue a career in family law to help those in need. Far from feeling ashamed to want to pursue a meaningful career in law, we should instead celebrate those who choose this path.
In a specialist family law firm legal aid lawyers should not be treated any differently than any other lawyer with regard to career progression. The Family Law Company's own Directors are a testament to this, with several having a solely legal aid case load. Enabling a caseload that combines legal aid and private cases is an ideal way for a young family lawyer to learn and hone their skills.
We should also support them fully in their endeavours. By fully, I mean by making their wellbeing a top priority. The human impact from working in legal aid is currently under the spotlight; the additional pressure from increased caseloads during the pandemic has led to additional stress, sleep problems and difficulty in switching off from work, as well as longer hours.
But it is possible to mitigate the stress using a well-thought-out and well-implemented health and wellbeing support programme. This is something we realised even before the pandemic.
At The Family Law Company, we want our junior legal aid lawyers to be fully supported to ensure that their passion for legal aid work is sustained into the long term. This support structure has a variety of levels:
All our lawyers have regular supervision sessions with their supervisors to go through cases and workloads. This provides an ideal opportunity to discuss case strategy and ensures that our junior lawyers can receive the expertise and support of our more experienced lawyers. We have an open door policy and in a recent survey 100% of our lawyers confirmed they felt able to talk to their supervisors and had received good support and advice from their supervisor.
We have a mentoring scheme with experienced mentors who are available to discuss, not only career aspirations and planning, but mentees work and wellbeing.
We have a large wellbeing team with wellbeing champions in each of our offices who are available for all employees to come and talk about anything which is causing them concern. Our HR manager is a mental health first aider and is readily available for anyone who is struggling with mental health issues.
This year has brought additional challenges with more of our staff working from home. The wellbeing team has therefore prepared newsletters throughout the year focusing on our physical and mental health with hints, tips and strategies about how we can all support our mental health in these challenging times. The team's focus this year has been to encourage all employees to talk more about mental health. Through our newsletters, some of our Directors and employees have now shared their own mental health journeys and most recently, their lockdown experiences. This has been an important step in breaking down the stigma around mental health and recognising that our mental health is just as important as our physical health.
The wellbeing team also organises talks and training on mental health, mindfulness, stress management and sleep; and social events (when possible due to Covid restrictions) including wellbeing breakfasts and coffee mornings. These provide an ideal opportunity for everyone to come together.
Sometimes it's the small things that count. Most recently, one of the founding Directors arranged for everyone to receive a succulent plant for their desks (whether at home or in the office) recognising the significant benefits plants have on our wellbeing.
We also believe in organic growth with several of our paralegals having been supported to study and progress from junior office assistant roles to legal aid paralegals.
Our lawyers are assured they won't be penalised if they don't meet billing targets. We've never experienced the situation we find ourselves in now so why penalise?
Our methods work, and this is evidenced by the talent we attract. The legal profession is doing what it can, but perhaps we need to do more to ensure that we don't allow this crucial area of family law to fade away. Because if it does, then what will happen to those who have no access to legal help? Instead, we need to step up, shake off the belief that providing legal aid isn't worth it anymore, and make sure that we encourage the next generation of legal aid lawyers.
Need some advice? Get in touch today
This site is protected by reCAPTCHA and the
Google Privacy Policy
and
Terms of Service
apply.
The information submitted here is used and stored for the purpose of replying to the enquiry. For more information on how we process data please visit our
Privacy Policy
.
---