Posted by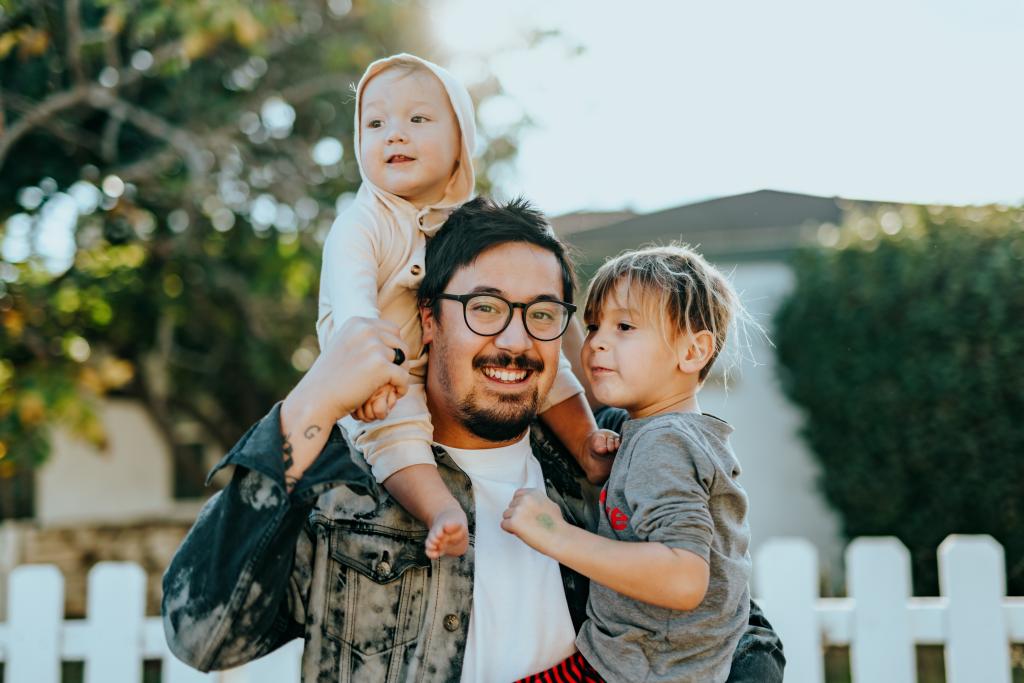 Child law specialist Gemma Sparks shares some of the things parents should think about when trying to balance children's time between divorced parents.
A divorce, no matter how amicable, poses a number of difficult questions for you and your former partner when it comes to the arrangements you are going to make for your children.
You need to think about where your children are going to live, how much time will they spend with each of you once you are living apart, how will you organise things like parents' evenings and who will take them to clubs or hobbies.
A sensible place to start is to try to agree what the arrangements for the children will be before you start living apart.  This means you can prepare and communicate the plans to your children early on minimising the emotional impact of these major changes on their day to day lives.
Sometimes these decision can prove to be  contentious, which means it is important to be aware of your rights and the various options that may be appropriate depending on your circumstances.
Your legal rights regarding your children following separation
The default legal position following a separation or divorce is that both parents who have parental responsibility (read more about parental responsibility Parental Responsibility – The Family Law Co) will have the right to be involved in important decisions about their child's upbringing, such as where they will live, and where they will go to school.
Both parents will have equal rights when it comes to deciding who the children will live with following divorce or separation and both parents will also have the same legal rights when it comes spending time with the children. However, there is no guidance or set pattern as to exactly how much time children should spend with each parent.
Despite many misconceptions, the court are required, when making a decision on the long term child arrangements, to adopt the general presumption that a child's welfare will be furthered by the involvement of both parents, unless it can be shown that such involvement would not in fact further the child's welfare. It should be noted that involvement means any kind of direct or indirect involvement but not any particular division of time[1].In most instances, there will be an opportunity for separating parents to make these decisions between themselves on a voluntary basis. This will involve considering jointly how any arrangements may work best for their children.  Parents will need to think about things like the proximity of their home to the children's school, existing childcare and work arrangements.
Making the right decision for your children
The children's wellbeing should be both parents' top concern. The potential impact on the children of any arrangement needs to be considered carefully. The focus should be less on dividing time equally and more about what will work best for the children, maintaining stability for children and ensuring they have a relationship with both of their parents. Arrangements should support the children's specific needs such as education, hobbies or seeing extended family.
It's also important to consider the age of the children. Younger children may prefer to see their parents more frequently through short visits, whereas older children might want to spend more quality time with a parent for longer period of time, over a long weekend and on a less frequent basis.
Balance children's time between divorced parents – How to decide who your children should spend time?
There are two ways you can decide on who your children will spend time with following a separation or divorce: a voluntary agreement or a Child Arrangements Order.
Voluntary agreements
It may be that you and your former partner, either directly with each other or with the assistance family lawyer, are able to immediately agree on arrangements for your children.
Agreeing a voluntary arrangement is likely to involve less acrimony for all parties and be supportive of a continued co-parenting arrangement between separated parents. Reinforcing the message that despite separation you are still a team for your children.
If a voluntary agreement is the right approach for your family, but you are not able to agree on the exact details of your contact arrangements, there are a number of options you can explore which could avoid going to court such as mediation.
Child Arrangements Orders
If you and your former partner are unable to come to a voluntary agreement on the contact arrangements for your children, it might be necessary to apply for a Child Arrangements Order through the court.
This allows the court to make a decision regarding who your children should live with and how much time your children should spend with each parent.
Either parent is able to apply for a Child Arrangements Order, but there must be evidence that you've tried to be amicable by attending Meditation Information and Assessment Meeting (MIAM), or a valid alternative.
Keep your children at the forefront
When emotions run high it can be difficult but keeping your children's best interest in your mind is crucial.  Good family lawyers will often offer a free initial appointment where you will be able to discuss your options and find out more about the best options for your situation whether that's support to draw up a voluntary agreement or for progressing a child arrangements order.
If you need advice about how to balance children's time between divorced parents get in touch below to speak with our new client call team.
[1] Children and Families Act 2014
Need some advice? Get in touch today
This site is protected by reCAPTCHA and the
Google Privacy Policy
and
Terms of Service
apply.
The information submitted here is used and stored for the purpose of replying to the enquiry. For more information on how we process data please visit our
Privacy Policy
.
---