Posted by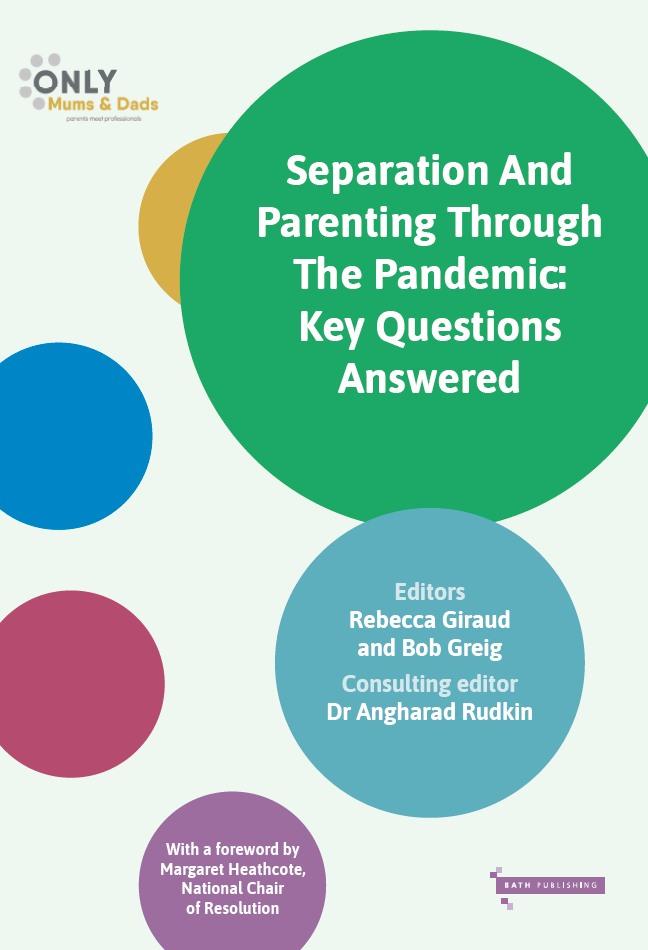 The Family Law Company in Devon was pivotal to the publishing of a topical book answering commonly-asked questions from couples separating during the pandemic.
Separation & Parenting Through the Pandemic: Key Questions Answered provides a useful resource not just for parents, but also counsellors, family members, family support organisations, and family lawyers and mediators.
During recent months, the process of separating has become more stressful, with changes to the function of family courts and court orders – with social distancing creating a dilemma for separated parents with children.
To provide help quickly, the book was put together in record time. Published by Bath Publishing, it was edited by Bob Greig and Rebecca Giraud, Directors of OnlyMums and OnlyDads, the national not-for-profit support and signposting service for parents going through divorce and separation.
Bob said: "It became clear a few days before the lockdown that things were getting difficult for separated parents. Once it was formally announced our inbox started filling up with requests for support and advice on issues around child contact agreements being broken. We also saw an increase in cases where domestic abuse was being raised. All this was happening at the same time as family courts were undergoing radical changes in the way they were functioning due to the new lockdown protocols. It became clear to us that a new resource was needed.
"With the help of solicitors across the UK, Devon & Cornwall police, and The Family Law Company we pulled together "Separation and Parenting Through The Pandemic". From concept to publication took less than four months and we are grateful to Rachael Buckley from The Family Law Company who was there at the outset in getting the proposed content sorted and Hannah Porter  for her valuable contribution"
In the book, Associate Solicitor Hannah Porter answers questions about access to Legal Aid for victims of domestic abuse, detailing the evidence that will be required and the way this can be assessed through phone or video calls rather than in person, during the current pandemic conditions. Hannah, who only had 12 days to turnaround her contribution, said: "I think it's an important book because in such an uncertain time it is so necessary that people have clarity about their legal situation, particularly where children are involved."
Other chapters look at subjects including international relocation of children, contact arrangements, child maintenance, contact centres, Wills and alternatives to court.
TFLC Director Rachel Buckley said: "This is a crucial resource that is going to prove invaluable not just for now, but for the foreseeable future. Well done to all involved."
Need some advice? Get in touch today
This site is protected by reCAPTCHA and the
Google Privacy Policy
and
Terms of Service
apply.
The information submitted here is used and stored for the purpose of replying to the enquiry. For more information on how we process data please visit our
Privacy Policy
.
---