Posted by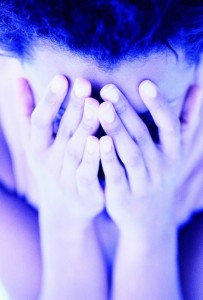 A leading government adviser has called for Social Workers to receive better training and for a standardised syllabus to be introduced across the UK's Social Care training centres.
In a recent report Sir Martin Narey has revealed how he believes training for social workers in England needs upgrading – with further emphasis being placed on practical skills. On top of the training changes he is calling for universities to adhere to tighter minimum standards for individuals wanting to train as social workers as well as standardisation across the training that is provided.
Sir Martin, former head of the prison service in England and Wales as well as the children's charity Barnardo's, advises the Education Secretary Michael Gove on Children's social care.
The report comes after he was asked to look at the suitability and effectiveness of initial training for Social Workers. In total 18 recommendations were made by Sir Martin, who said the majority could be implemented at "minimal cost."
A key statistic from the report suggests that over the course of the last decade, just one in three social work students has had one or more A-levels. The eligibility criterion is meant to be a minimum of three A-levels at C grade or higher. This has become a point of some controversy with parties pointing out how many people come to Social Work later in their careers having developed other relevant experience.
This report follows in the wake of a number of cases where social workers have been criticised for inaction or perceived complacency that has resulted in the deaths of children.
Four year old Daniel Pelka, who was beaten to death by his mother and step father in 2012, is the latest child to have his case highlighted by the media.
In this instance social workers, health professionals and police were criticised in a serious case review published after Magdalena Luczak and Marius Krezolak were convicted of Daniel's murder.
A report following that serious case review also identified "a lack of effective training and management" as a reason for social workers' assessments and reports being of "poor quality" and "lacking in detail".
The report did not, however, cover whether government cuts to local authority budgets have resulted in a diminishing workforce being faced with an increased workload – particularly with many more referrals being made to Social Services in the wake of several high profile child abuse cases such as the one involving Jimmy Savile.
This news has been followed by an announcement today that Devon County Council has had to bring in a specialist team of fifteen social workers who specialise in child protection to deal with a backlog of 1,500 cases of abuse and neglect in Devon.
The Council, which is employing self-employed Social Workers on short term contracts, has announced it has taken steps to clear the backlog and is preparing a complete system overhaul, in search of fundamental improvement.
Here at The Family Law Company we're pleased on the part of many of our clients as family law solicitors that DCC is taking action.
We also have a certain amount of sympathy for the authority, having reflected on the fact it has found itself in this position following years of budget cuts which have seriously diminished its capabilities to deal with social care issues.
Need some advice? Get in touch today
This site is protected by reCAPTCHA and the
Google Privacy Policy
and
Terms of Service
apply.
The information submitted here is used and stored for the purpose of replying to the enquiry. For more information on how we process data please visit our
Privacy Policy
.
---