Posted by

Family law matters don't often make for great and entertaining stories and as divorce solicitors Exeter we don't think they should.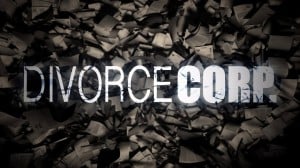 Family law cases should be dealt with sympathetically and dramatisation shouldn't happen.
But family law can be intriguing and make for fascinating subject matter.
Which is why we've decided, inspired by a new American documentary called Divorce Corp, to take a look at some of the best documentaries about family law.
Divorce Corp
Divorce Corp examines the US Family Law system and while it deals with another country's law it is still fascinating for anyone with an interest in family law.
The documentary has been billed as a "groundbreaking expose" and premiered just a fortnight ago.
As well as looking at a number of cases the documentary features interviews with prominent family law practitioners across the USA.
It's hoped the documentary can help the cause of the US's family court reform movement, which campaigns for greater fairness in family law.
No Way Out But One
This documentary highlights the internationally known case involving Holly Collins. Holly ran away from home with her son and daughter in 1994 after being denied custody following divorce proceedings.
According to the documentary, the judge in the case had ignored evidence the father was domestic violent and had abused the children. Having fled from the USA to Canada and Guatemala before winning asylum in the Netherlands the children had reached adulthood by the time this film was made and describe the abuse first hand.
Most interestingly the documentary looks at the way some child custody evaluators acting in the USA had substituted their own judgments for facts in determining custody.
Bob Geldof on Fathers
This Channel 4 documentary sees ex-Boomtown Rats singer Sir Bob Geldof explore the English Family Court system in the wake of his divorce from the mother of his children.
He explores why he was unable to gain custody on a shared or equal basis with his wife. The documentary is tinged with sadness, which reaches its peak when it's revealed Sir Bob gained full custody of his children only when his ex-wife died.
Split
Yet another American documentary makes it onto our list in the shape of Split, by San Francisco filmmaker Ellen Bruno.
The film looks at divorce through the eyes of the people upon whom it has the biggest effect, but who have the smallest say – children.
In Split a dozen children explain exactly how they felt when their parents opted to get divorced. The children, aged six to 12, give their candid and often heart-breaking views and talk about the way their experiences made them feel.
In one particularly endearing and tragic moment during the film one world weary young boy says: "The perfect family will never happen in the world. Nobody's perfect, nothing is perfect. Even if they make the most roundest circle in the world, it's never going to be perfect."
Divorce: Iranian Style
While the other documentaries on this list have examined divorce in western society, this one looks at the challenges facing women in a significantly less equal society.
The documentary is filmed inside an Iranian divorce court and provides a subtle and intimate look at how women live in a nation often linked with fanaticism and oppression. It reveals the ingenious way Iranian women negotiate the significant restrictions of their society and challenges preconceptions about the country and its way of life.
It's remarkable the film was even made in a country where a woman has no right to sue for divorce unless she can prove her husband is mad or sterile – yet a husband must give no reason to divorce his wife, so long as he pays compensation.
Need some advice? Get in touch today
This site is protected by reCAPTCHA and the
Google Privacy Policy
and
Terms of Service
apply.
The information submitted here is used and stored for the purpose of replying to the enquiry. For more information on how we process data please visit our
Privacy Policy
.
---