Posted by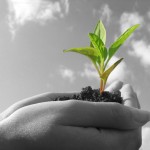 The first working day after the Christmas break is regarded as "Black Monday" to marriages, the end of the road for many dwindling relationships.
Hangovers have faded, the decorations are back in the attic and the bills have started to come in. As life returns to normal you may find that those problems you put to the back of your mind just cannot be ignored any longer. They can seem much worse now that the holidays are over.
Traditionally one of the busiest times for divorce solicitors, the New Year signals a new start for many couples who finally resolve to take legal advice about separation.
Although it is important to encourage couples to seek alternatives such as family mediation or to talk about their problems with organisations such as Relate for some it is simply too late.
The love, admiration and respect they once had for each other may now have been replaced by unhappiness, resentment and contempt. It may not be in anyone's interest to prolong the agony.
For some couples delaying will only allow more time for bitterness and acrimony to fester and make disputes regarding the children and financial arrangements inevitable.
There is no such thing as a traditional family life and rather than attacking couples for splitting up the future of the family is to work together in sharing the goals and responsibility of the children's upbringing and establishing contact arrangements, living and financial arrangements that are in everyone's best interest.
As every divorce can seem a daunting and traumatic process family mediation, collaborative law and counselling can all play an important part in making the process easier. It will enable couples to take control of their own separation and their own destinies in the aftermath of a break up and retain an amicable relationship with their former spouse/partner for the sake of any children.
Mediation is not an expensive layer of professional advice to consider on top of solicitors bills but an alternative because you can do much of the work and save the solicitors for the legal bits.
Collaborative law is another such alternative that can see your legal bills slashed because by agreeing not to go to court and by attending discussions with your solicitors at the same time couples have the ability to set the agenda and pace ultimately using less of their solicitors time and therefore saving money.
The additional costs of going though the divorce process is certainly a major concern to most couples even those on a good joint income.
When your financial security is being threatened by divorce it is easy to understand why many people attempt to cut costs and deal with the divorce and financial matters themselves.
There are a number of Internet packages offering a quick divorce. What is wrong with this?
Well the answer is easy. There are hugs risks involved in DIY divorces especially where finances and children are concerned.
People who take this course are under the misconception that financial claims cease when a divorce has been granted. The reality is that couples who are divorced can continue to make financial claims against one another long after the divorce is over. Any verbal or written agreements made may not be held up by a court as legally binding if it is later challenged.
Most commonly later challenges are related to financial, maintenance, property and pension disputes. For example after your divorce your former spouse may find that they are unable to sort themselves financially and they now require financial support from you. In addition you may receive an inheritance or a lottery win that your former spouse may then decide to make a claim upon. Disputes can arise over property that was not sold or transferred on divorce and some couples divorce without making any arrangements regarding their pension.
Moving on requires strength, determination and courage and there can be no substitute for expert legal advice from Family Law specialists who are trained to spot legal pitfalls that may have a substantial effect on your personal circumstances in the long run. They won't cut corners and neither should you as far as your future is concerned. The decisions that you are taking now will affect yourself and your children for the rest of your life.
Need some advice? Get in touch today
This site is protected by reCAPTCHA and the
Google Privacy Policy
and
Terms of Service
apply.
The information submitted here is used and stored for the purpose of replying to the enquiry. For more information on how we process data please visit our
Privacy Policy
.
---