Posted by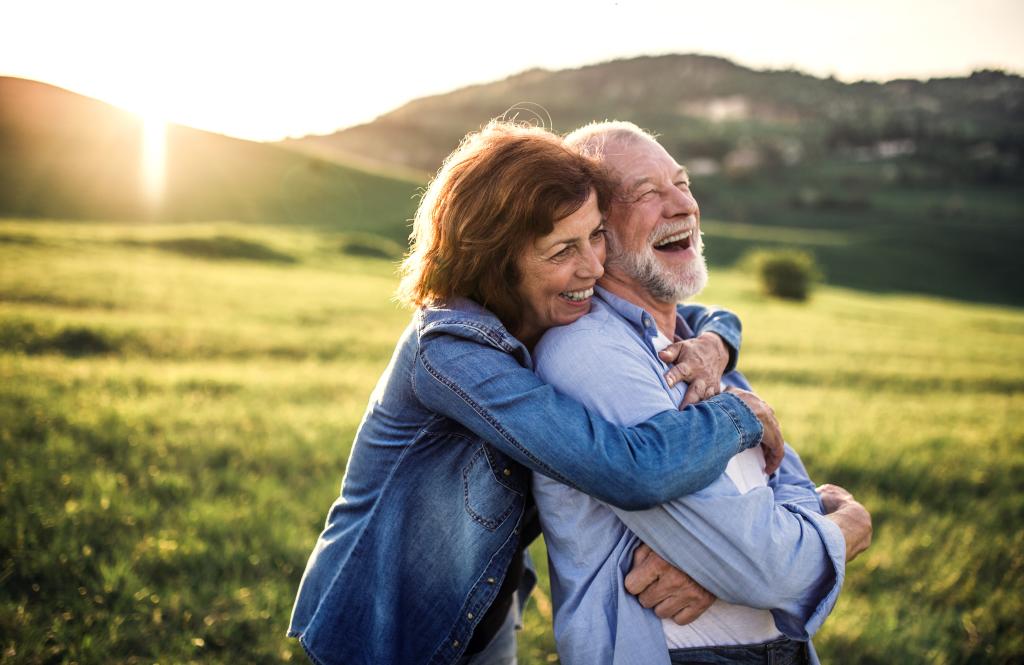 The aptly named Rural Romance Survey by The Family Law Company was aimed at farmers in the South West, with the majority of responses received from Cornwall and Devon, followed by Somerset and Dorset.
68% say their relationship is in a strong position
Over half admit extra pressures have affected their relationship
Director Rachel Buckley who specialises in divorce and financial matters including the breakdown of farming marriages, explains the thinking behind the survey:
"Although we are divorce lawyers, we're far from cynical about romance and always look out for positive signs of it in our communities, constantly learning about how relationships can thrive even under the most difficult of circumstances.
"We know that relationships in the farming community are quite different to others, with incredibly long working hours seven days a week, and little time off. How do they manage to keep the flame of passion burning? We wanted to discover whether romance is well and truly alive on the farm."
Reassuringly 87 of the 131 respondents felt their relationship was in a strong position scoring this at between 9 and 10 out of 10, while 18 scored this at 5 or below. When asked if they felt they had gone the extra mile to keep their relationship strong, 81% agreed that they had made an extra effort.
Examples ranged from taking the pressure off a partner by tackling administrative tasks like VAT returns, sharing household chores, providing emotional support, and moving in with the wider family during lockdown to ensure everyone was protected. One dedicated partner referenced getting up at 2am to check on farrowing sows when the temperature was minus 5.
Many responses referred to making time for each other, whether that was fitting in a date night even if this meant a date in the tractor or down on the farm; saving a few hours once a week to spend time together; relocating or travelling long distances to meet up; going on a dog walk together; taking children to ride in the tractor so they see their dad; or having a child-free night each month.
Romance is definitely still high on the agenda in the farming community from simple gestures like cooking a special meal, buying flowers, chocolates or random little gifts 'to put a smile on her face' to surprise trips overseas. Some are purely practical, such as poo-picking the ponies, buying a farm dog, tractor or farm truck. One farmer even bought his wife an Ayrshire cow for her fiftieth birthday! Amongst the most romantic gestures were covering the bed in roses and proposing in the lambing shed 'whilst accomplishing our first lambing of our own sheep'.
However, as in every community, relationships are not sweetness and light all the time. For some, it was the financial pressures and the imbalance of a partnership that have caused romance to falter.
There was an interesting mix of responses to a question about which issues had the biggest impact on the farming sector, with a fairly even spread between difficulties finding a workforce post-Brexit, climate change, and environmentally unfriendly practices; whilst top of the list at just over 30% was the impact from Covid-19.
Rachel said she was pleasantly surprised by so much positivity in the responses received, as well as the sense of humour shown by respondents in what are difficult times. "We've seen a pretty rosy picture that even with all the pressures, for the majority of farming couples, romance is actually flourishing on the farm."
Of the 131 individuals who responded to the survey, 52% are farm owners, 24% run a farm, 8% own a smallholding and the remainder either work on a farm, are in a relationship with a farmer or have another connection to farming. 63% are female and 47% male. The majority are in the 25 to 34 age group, with 5 representing the upper age range of 65+ and 19 from the younger 18 to 24 group.
Need some advice? Get in touch today
This site is protected by reCAPTCHA and the
Google Privacy Policy
and
Terms of Service
apply.
The information submitted here is used and stored for the purpose of replying to the enquiry. For more information on how we process data please visit our
Privacy Policy
.
---