Posted by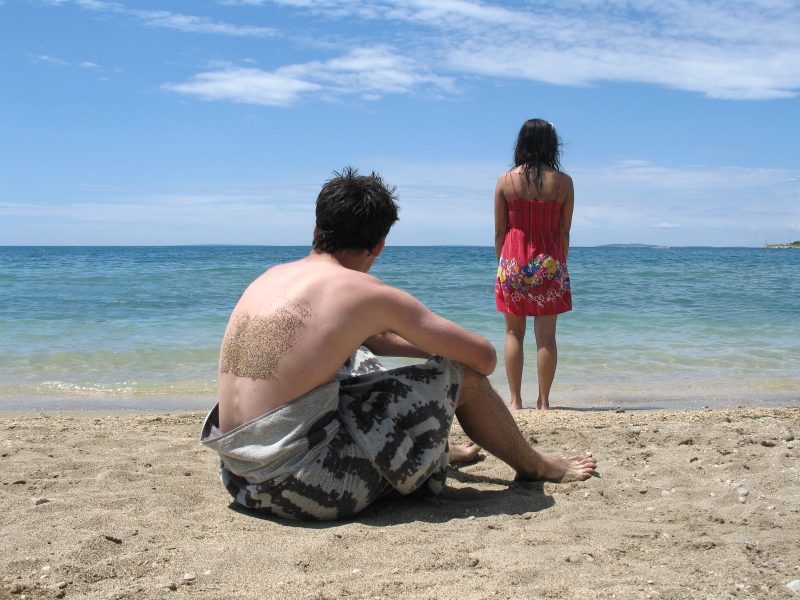 With September just around the corner and the summer holidays starting to draw to a close, people the length and breadth of the UK are starting to reflect on the events of the last couple of months. The diamond jubilee celebrations, a Brit making the men's final at Wimbledon, London 2012 providing the greatest British medal haul at an Olympic Games since 1908, the impossibly perplexing weather conditions of 'the great British Summer' and the highly anticipated annual family holiday.
Despite the overwhelming sense of joy and celebration that accompanied many of these events, for a great many people this period of reflection will result in one overwhelming conclusion.
They aren't happy.
In a lot of cases, they aren't happy with their relationship and the impact it is having on the rest of their life.
Perhaps that long awaited holiday, the one that was supposed to rejuvenate their relationship, failed to live up to expectations. Maybe despite being able to spend more time together with their partner, they still felt alone or isolated. The added strain of the summer holiday put too much pressure on parents who were desperately trying to balance all of the demands on their limited time, without the much needed support of their partners.
There could be any number of contributing factors. The end result however is the same.
The differences come when people try to decide what to do with this new found realisation. Some people will decide to suffer in silence, trying to embrace a belief that something may change; that things might get better. Others will seek out the services of an experienced relationship counsellor in an attempt to resurrect the relationship that they once had. Those that see no light at the end of the tunnel, no chance of improvement will opt for divorce.
For the last 21 years Hartnell Chanot & Partners, the family law specialists, have been helping individuals going through the full spectrum of relationship breakdowns. Rachel Buckley, Director, was keen to highlight that: 'No matter what your circumstances, it is possible to find a solution that allows you to resolve your relationship breakdown and move on with your life. At Hartnell Chanot & Partners we have helped people with children, properties, businesses both married and unmarried alike, providing representation and arranging mediation services and counselling when required.' She added: 'The most important thing you can do is to talk to a professional and get some real advice to help you make this important decision.'
Hartnell Chanot & Partners, like many firms, offer a free 30 min consultation to help you understand the options that are available to you. So if you are struggling with your relationship and you want to know what your options are, contact a specialist.
Need some advice? Get in touch today
This site is protected by reCAPTCHA and the
Google Privacy Policy
and
Terms of Service
apply.
The information submitted here is used and stored for the purpose of replying to the enquiry. For more information on how we process data please visit our
Privacy Policy
.
---