Posted by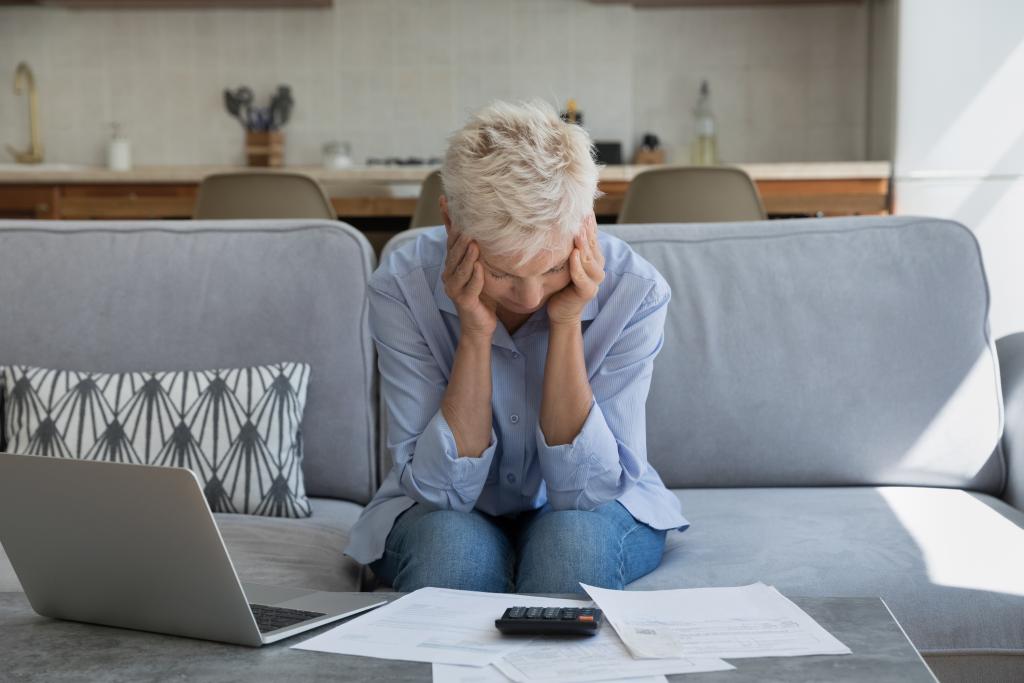 Most of us are feeling the pinch of the rise in living costs this winter. One sad tradition is that January sees the fabled "divorce day" where couples whose relationships have been under pressure decide to separate.
Some may be wondering whether they should divorce during such financial strains.  The costs of involving lawyers can be very off-putting perhaps now more than ever and it can be easy to think that it will be easier to sit around the kitchen table with your spouse and agree a settlement between you.  In some cases this can work well.
However navigating your money, property, savings, pensions and debt can be an incredibly difficult conversation to have.  Moving one household into two is not always easy even without the added uncertain of the current economic climate. When thinking about the cost of living and divorce there are four things that are worth considering.
1 – How do you feel about your relationship?
No relationship is perfect. People argue, want different things, have different priorities – that's normal life and something that extra pressures like strikes or the cost of living can bring.  However if you think your relationship is over there are things to consider.  Do you both agree to the divorce? Can talk amicably?  This will have an impact on how you go about your divorce.
Do you have children?  You will need to consider how you staying together will affect them.  Being trapped in an unhappy marriage and staying together for the sake of the children has been shown in research by the Children's Commissioner to be damaging for children.
2- The no-fault divorce process
No- fault divorce was introduced this year and is the legal part of ending your marriage.  The divorce itself—has become much simpler. It can be completed yourself via the government website.  This is mostly administrative and there is lots of guidance on how to complete the online application.  This doesn't however deal with the financial part of a divorce (Divorce finances | Financial Remedy Order | Family Law Company (thefamilylawco.co.uk) and this is where you need to seriously consider professional help.
Many couples have an imbalance of power in their relationship. During a relationship one party is usually more knowledgeable about finances than the other. Any agreement reached without full knowledge is a stab in the dark and could be unfair.
3 – Elements that affect the cost of a divorce.
This in some way comes back to how amicable you and your spouse are.  If you can't agree on how to sort out your money and property or if you feel that what is being discussed is unfair than that will impact on the cost. For example, going to court with your ex-spouse, instructing a barrister and solicitors will be incredibly expensive.
The cheapest option is to reach an agreement yourselves, known as a "kitchen table agreement" but this doesn't protect you for the future.   To make a legally binding agreement you will need to instruct a family lawyer to turn your agreement into a consent order.
4 – Do you need to pay for a lawyer?
The answer is no you don't have to.  However, using a divorce lawyer can give you the information you need for your situation, making you much better prepared for what you have to deal with and can help set your expectations for the future.
They will base their charges on the time that they estimate your situation will take and a good lawyer will be able to suggest things that you can do yourselves.  Being open at the beginning about costs will help you to manage this.
If you think carefully about how you use your divorce lawyer for example planning what you'd like to say and sending it in one email instead of many or working out what you'd like to say before you call in can really help.  One of our core values is to listen, think then act and it's something we work on with our clients too.
Cost of living and divorce 
The cost of living and economic uncertainty will have some kind of impact on couples who are separating but despite tough economic conditions, the better long-term option for the couples whose relationship has broken down maybe to divorce.  Working with a specialist family lawyer can help them optimise their costs and of course consider things like property prices and inflation but also help to focus on what is truly important the future happiness of their family.
Need some advice? Get in touch today
This site is protected by reCAPTCHA and the
Google Privacy Policy
and
Terms of Service
apply.
The information submitted here is used and stored for the purpose of replying to the enquiry. For more information on how we process data please visit our
Privacy Policy
.
---