Posted by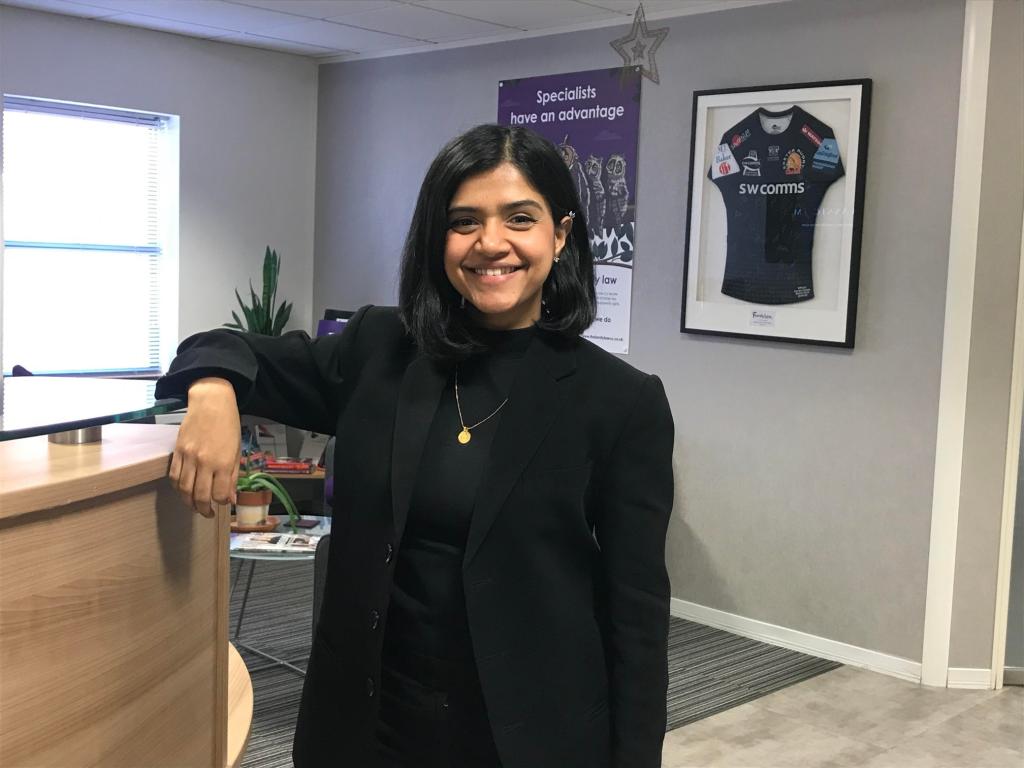 Family solicitor Shreya Kallingal has joined The Family Law Company's Divorce and Finance team in Exeter.
Before moving to the UK Shreya grew up in Coimbatore in South India. Her mother is a family lawyer and although Shreya considered pursuing medicine as a career she decided that working with people through times of distress would be a personally fulfilling choice, and that the interdisciplinary nature of the subject was an interesting prospect.
Shreya took her law degree in Chennai and was awarded the gold medal for human rights and international law. She went on to work as a Legal Associate at her mother's firm, Sreejaya Kallingals & Associates part of a multi-office law firm with clients across India.
The role involved a good deal of cross border work which led to Shreya's decision to achieve a dual qualification in the UK. She studied for her Masters at the University of Edinburgh Law School, specialising in International Law, Private Law and laws specifically concerning women and children. She achieved a distinction, with her dissertation on pre-nups in Indian and English law receiving a high distinction of 85% and a recommendation for journal publication.
Shreya qualified as a solicitor in England and Wales in June 2022 through the QLTS (Qualified Lawyers Transfer Scheme ). Her appointment at The Family Law Company came via LinkedIn, where she was following The Family Law Company's Donna Hart. Impressed by what she saw, Shreya made contact and was invited for interview.
Of her new role in the Divorce and Finance team, led by Joint-MD Rachel Buckley, Shreya says she is particularly interested in cases involving complex issues such as pension disputes requiring cross-disciplinary negotiations with pension and financial experts. In the future she also hopes to work with Director Jane Chanot in one of the most complex areas of family law, International Child Abduction where she can draw on her experience and knowledge of cross border issues.
Rachel Buckley says, "Shreya is a welcome addition to our team at The Family Law Company. Her understanding and experience of family law in India will add a new layer to our expertise."
Shreya says she is fascinated by the ways in which family law proceedings differ in the two jurisdictions of India and England and Wales. "The most glaring difference are obligations around financial disclosure. In England and Wales there are strict obligations and a clear timeline whilst in India issues around children, domestic violence and finance are often clubbed and the law on matrimonial property is not streamlined.
"It was only in 2020 that the equivalent of a form E Financial Statement was introduced in India, although this is currently a fairly basic document and the guidance around "full and frank disclosure" is yet to develop."
Need some advice? Get in touch today
This site is protected by reCAPTCHA and the
Google Privacy Policy
and
Terms of Service
apply.
The information submitted here is used and stored for the purpose of replying to the enquiry. For more information on how we process data please visit our
Privacy Policy
.
---