Posted by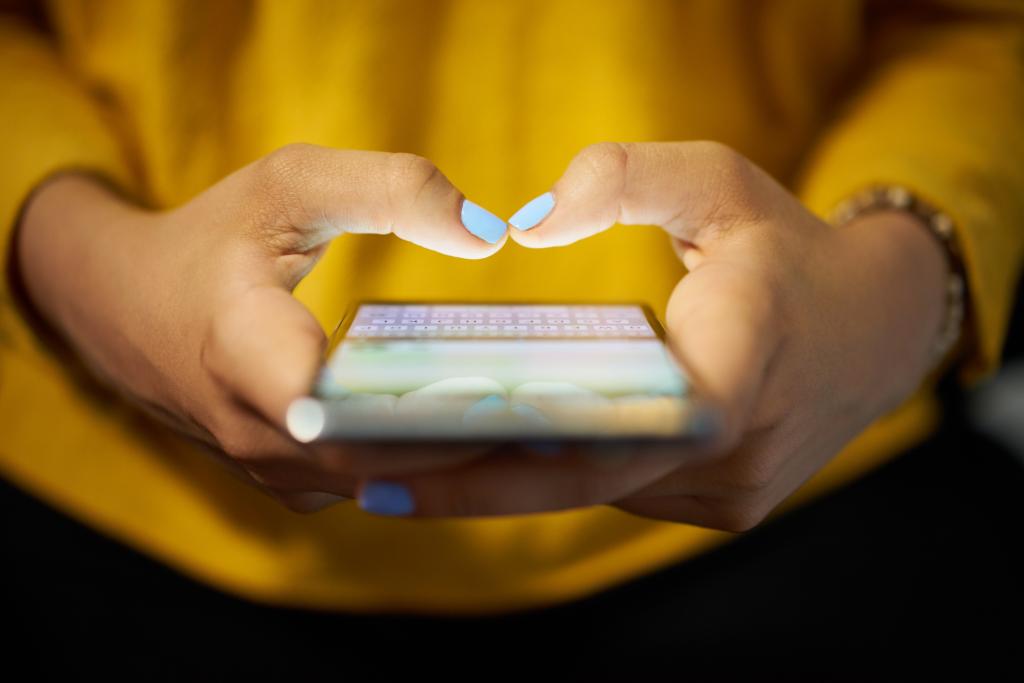 Technology is dominant in our daily lives and for those finding themselves part of the divorce process digital has its part to play, explains specialist divorce solicitor and managing director Rachel Buckley.
The divorce process goes digital
Digital advancements are certainly making some areas of the divorce process more streamlined. Since spring last year divorce petitions can now be filed online, via the court system's portal.   You need only answer some simple questions supported by easy to access digital guidance, upload a photo of your marriage certificate and use the digital pay functionality to pay the £593 court fee.
Other parts of the process aren't so straight forward especially when children or finances are involved. This is when ensuring you have an experienced divorce lawyer plays a vital part.  ( Read more about divorce and finances here Divorce finances | Financial Remedy Order | Family Law Company (thefamilylawco.co.uk)
Social media – relationship revolutionary or marital malevolence?
Digital communication tools like social media have had an impact on our relationships, good and bad.  It has helped strengthen communication for example in long-distance relationships, contact with our teenagers or partners who work away a lot.  It also aids our professional relationships, finding those with shared interests and starting conversations we wouldn't ordinarily have had.
But when a relationship isn't working, your life online can be less of a blessing and more of a curse.  For some seeing a partner tagged in a scandalous photo or personal text message appearing on the family tablet has revealed affairs or things that have caused a rift.
Those with a very visible profession like social media influencers or high-profile business leaders having their separation or divorce played out in the digital world comes with not just personal upset but also reputational risk for their career.
Digital content could be used as evidence in court
Social media evidence is in the public domain (unless a 'private' Instagram account or private messages on a social media platform). So long as the evidence is relevant then it could potentially be submitted.
For example, if a former partner is taking luxury holidays that previously he or she would have not been able to afford, or they are buying luxury goods then this could be seen as evidence that they have more money than they have disclosed. Where one partner is seeking maintenance, evidence that their former partner is in a new relationship may be used in support of their claim.
Accessing information that isn't publicly or legally available.
Logging into an ex's emails or online banking post-separation or the use of technology like spyware to gain information can at best create avoidable bad feeling between the separating couple and at worst turn a divorce into an expensive battlefield.  Negotiations become difficult and more costly as the divorce lawyers involved have a duty to return any wrongly accessed information, and state what has been accessed and how. It may even prompt the wronged party to begin a separate privacy litigation due to the (mis)use of confidential information.
Digital currency and Non-Fungible Token (NFT's) are assets.
Cryptocurrency was once seen as a fringe digital asset has become far more mainstream. During a divorce, finances are divided and both parties must provide full and frank disclosure. Cryptocurrency is an asset and may be of significant value so will need to be disclosed. Similarly, if either party has any NFT's these need to be disclosed too.
Making sure your being digitally sensible during your divorce.
Be aware of how your digital devices are linked!  Do your text messages appear on the family tablet?  Are your personal emails accessible from the family laptop? Are you passwords pinned on the wall of the home office?
Even you are tempted do not snoop! Accessing confidential information could have serious outcomes.
Consider changing the passwords on your personal online banking (and
disable any autocomplete functions).
Know your social media privacy settings. Even if you are set to private, go through your friends list and consider who it is you want to see your posts.
Think about digital currency and assets whether bitcoin or NFT's these will need to be disclosed.
Stop and think about what you are sharing publicly!  Whether that is venting your frustrations, sharing holiday pics or commenting on posts think very carefully.
Definitely do not share court documents or if you are involved in court proceedings refer to anything mentioned as this could be contempt of court.
Need some advice? Get in touch today
This site is protected by reCAPTCHA and the
Google Privacy Policy
and
Terms of Service
apply.
The information submitted here is used and stored for the purpose of replying to the enquiry. For more information on how we process data please visit our
Privacy Policy
.
---