Posted by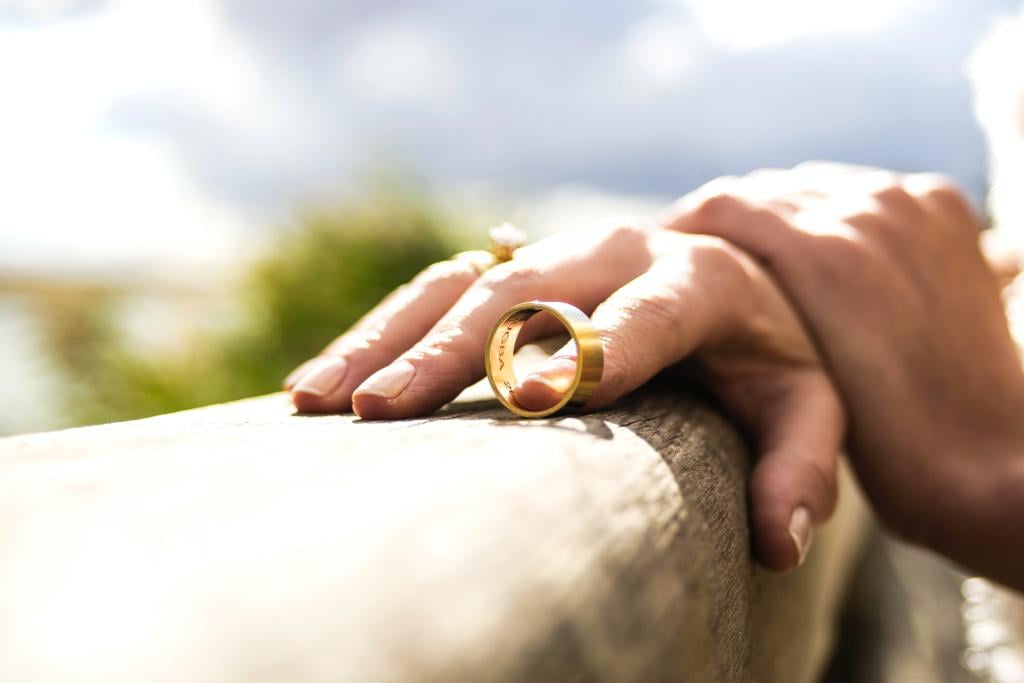 The BBC's new drama Gold Digger has raised various issues that we family lawyers encounter on a daily basis. Unable to switch off from my day job, I have been thinking about some of the advice that I would give Julia if she were a client.
In the drama Julia forms a relationship with Benjamin, a much younger man. Julia is a wealthy woman, recently divorced from her ex-husband and father of her children.
Here are some points to consider in a similar situation, to make sure you protect yourself financially:
Be cautious about who you become financially involved with
Married couples and unmarried couples have potential claims against each other. If a relationship breaks down it can take months to resolve financial issues.
I don't think you need any legal training to realise that Julia needs to proceed with caution. But if she chooses not to then there are some measures that she can put in place to protect her position.
Remaining unmarried will limit the claims
Married couples have a broader range of claims against each other than unmarried couples, so one way to limit the claims a partner came make is to stay unmarried.
Julia could vastly reduce the potential claims that Benjamin has against her by not marrying him (although, spoiler alert, she finally does!). For example, unmarried couples cannot pursue 'Pension Sharing Orders' or 'Spousal Maintenance'.
Cohabitation agreement
Consider entering into a cohabitation agreement which clearly sets out the intention of the parties and makes it clear whether a future financial interest is expected. Avoid letting a partner make contributions to mortgage payments or property as in some circumstances this can give rise to a claim.
Be aware that the financial dependence of a partner can give rise to a claim under the Inheritance (Provision for Family and Dependents) Act 1975 if you were to die. You may decide to make separate provision for them in your Will.
Pre-nuptial agreements
A pre-nuptial agreement is a written formal agreement entered into by a couple before they get married. It sets out a plan for what they have agreed will happen to their assets in the event of a future divorce.
Pre-nuptial agreements are not binding in the courts in England and Wales but they can be upheld if the court considers it appropriate to do so. The outcome will depend on the particular circumstances of the case and the manner in which the pre-nuptial agreement was entered into.
It is really important that certain criteria is fulfilled if a pre-nuptial agreement is to have the best chance of being upheld by the court. You should consult a family lawyer early on if you think you would like to enter into a pre-nuptial agreement.
In Gold Digger a pre-nuptial agreement is produced by Julia's son and Julia forges Benjamin's signature on the document. Needless to say, the agreement would be void – and Julia's actions would probably land her in hot water with a Judge if the matter proceeded to court.
Limit joint financial obligations
Many couples have a joint bank account for joint expenses or agreed outgoings. Be cautious about opening any joint account with someone. Many joint accounts either already have an overdraft facility or the option to get one. Remember that the parties to the account are joint and severally liable for that debt. Financial links with another person can also affect your credit rating, so if your partner has a bad credit rating, it could affect yours.
Joint credit agreements could also leave you liable to pay for goods if your partner stops paying. Most loan agreements require the parties to be joint and severally liable, meaning the company can look to either one of you to pay the full amount (I doubt that Julia has to buy too many items on credit though!).
In summary, it is important to take advice from a qualified family lawyer who can give you specific advice which is tailored to your situation. If you would like to discuss your case, please contact The Family Law Company at our Plymouth office on 01752 674999 or our Exeter office on 01392 421777.
Find out more about our divorce team 
Need some advice? Get in touch today
This site is protected by reCAPTCHA and the
Google Privacy Policy
and
Terms of Service
apply.
The information submitted here is used and stored for the purpose of replying to the enquiry. For more information on how we process data please visit our
Privacy Policy
.
---