Posted by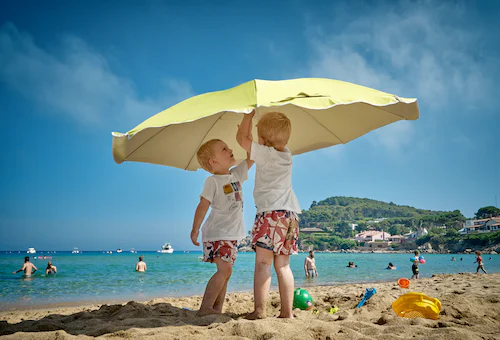 Associate Chartered Legal Executive Carrie Laws from The Family Law Company looks at ways of agreeing summer holiday arrangements for separated parents
School will soon be finished for the summer and holidays are being planned. This is sometimes a complicated process for parents who are separated – but it doesn't need to be. Here are some tips to help take the pressure off.
Communication is key
Always discuss your plans with the other parent to avoid the awkward situation of both booking holidays during the same dates. There is no hard and fast rule in terms of length of notice, but it is advisable to at least agree the dates a month or so in advance. If it is likely that this will take some negotiation, then begin the process sooner. If you are concerned about holiday arrangements and safety, you will need to air this with the other parent in advance in order that reassurance can be given, and safeguards put in place in plenty of time.
Share key information
As a minimum, you should tell the other parent where you are going, where you will be staying and how you can be contacted in an emergency. It is advisable to share the dates and times of travel, but you do not need to share the minutiae of your holiday.
Agree your indirect contact during the holiday in advance and stick to it
Children need to be able to have quality time with the parent taking them away. If the absent parent is constantly calling or texting, this is likely to cause anxiety in the children and heighten tensions between the parents during the holiday or on the return home. Rather than risk ruining the holiday for the children and damaging relations, agree when the indirect contact is going to take place beforehand, so each parent knows where they stand and stick to those arrangements (except for emergency situations).
What happens if arrangements cannot be agreed?
In this situation, a referral to mediation may enable you to reach an agreement. If mediation isn't successful, a parent can apply to the court for a 'Specific Issue Order', a court order that determines a specific set of facts and is limited to one narrow point. The court will always have the child's welfare as its paramount consideration and will always make the order it feels is in the child's best interests.
The court will rarely determine that a holiday is not in the child's best interests. However, there may be scenarios that give cause for concern – for example, if the destination is unsafe or outside of the Hague Convention, or there is very real concern that the parent will not return the child. Strict safeguards can be put in place and endorsed by the court.
The reality is that holidays and quality time spent with the other parent are usually good things for children. Any tricky issues will mainly be between the parents – and that is why communication is vital. These can usually be resolved, and any concerns allayed if aired and discussed in advance.
How we can help
At The Family Law Company, we are firm believers in the importance of communication to resolve issues as soon as they arise, which underpins our ethos. Our experienced private law teams can assist you if you find yourself unable to agree a way forward. Call 01752 674999 to make an appointment. Your first appointment with us is free.
Need some advice? Get in touch today
This site is protected by reCAPTCHA and the
Google Privacy Policy
and
Terms of Service
apply.
The information submitted here is used and stored for the purpose of replying to the enquiry. For more information on how we process data please visit our
Privacy Policy
.
---