Posted by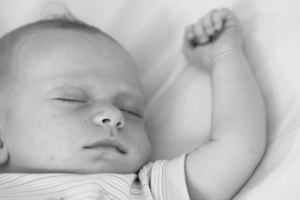 National adoption week is a good opportunity to reflect on the issues currently being discussed with regard to adoption.
Nationally and locally there are increasing numbers of children waiting to be adopted. The Government have put in place legislation to reduce the length of time children are caught up in care proceedings so that, in most cases, proceedings will now be concluded within 26 weeks. This may lead to yet more children waiting to be adopted. The Government has also looked at greater support for Adoption Agencies with a view to increasing the numbers of those willing to adopt children, and thereby reducing the numbers of children waiting to be adopted, and improving support services available to those families.
Adoption can be a challenging process for adopters. Firstly they have to go through a strenuous process to become adopters and then once they have become adopters, they need to go through the process of 'matching' with children. It is vitally important that adopters understand that a large number of children who are placed for adoption will have come from families where there have been difficulties and will not be without their problems, which could be emotional, mental or physical. The Government recently announced availability of funding to provide counselling for children who have had challenging pasts to improve the chances of successful adoption. Ensuring the right support is available to the family post placement and post Adoption Order is essential. In the past this has not always been forthcoming and there has been insufficient recognition of the long term damage caused by attachment difficulties, trauma arising from a number of factors, including witnessing domestic violence as a pre-verbal child. This support may not just be needed in the first few months but at different stages throughout the child's life. Ensuring this assistance is available will help give people the confidence to apply to be adopters and to take on the challenge of adopting some of the more difficult to place children.
What is clear from the figures is that adopters for older children are far more difficult to find than those seeking to adopt a child under two years of age.
Greater support for families adopting sibling groups and older children is just one way of trying to reduce the numbers of children waiting to be adopted.
Local Authorities have their own adopter approval process, as do Adoption Agencies. Before going down that route it is important to understand what is needed. Hence discussions with an Adoption Agency is a vital part of that process.
Questions that are quite often raised regarding adoption
If you have decided to adopt, how do you go about it?
You need to either contact your Local Authority, who will tell you of their specific process and invite you to any talks which they are having to inform potential adopters as to what is involved. Alternatively, you can contact a private agency to discuss their own specific processes and requirements.
What is being done to try to match more children with more potential adopters?
Adoption days where potential adopters meet substantial numbers of children who are waiting to be adopted, is one such an incentive. Recently The Family Law Company held a conference on Adoption, at which Shelagh Beckett, Independent Consultant and Sir Martin Narey, Chair of the Adoption Board, both spoke. They confirmed that such days are proving to be extremely successful in finding suitable adopters for children who can be more difficult to place, such as sibling groups, and children over 2 years of age or children who have complex needs.
Your Adoption Agency will be able to advise you of days planned in your area.
What about the difficulties that may arise during adoption?
There may be issues arising from Care Proceedings, concerns about contact with the birth family and the expectations upon you to facilitate that. Extra support may be required to deal with emotional difficulties experienced by the child at different stages as they are growing up.
To ensure the process is as painless as possible, it is important to get good clear Legal Advice at the outset. Most Agencies and Local Authorities will have a list of suitable Legal Advisors to see the process through. It is important to entrust the work to a firm that really understand the process and the issues that may arise.
Need some advice? Get in touch today
This site is protected by reCAPTCHA and the
Google Privacy Policy
and
Terms of Service
apply.
The information submitted here is used and stored for the purpose of replying to the enquiry. For more information on how we process data please visit our
Privacy Policy
.
---