Posted by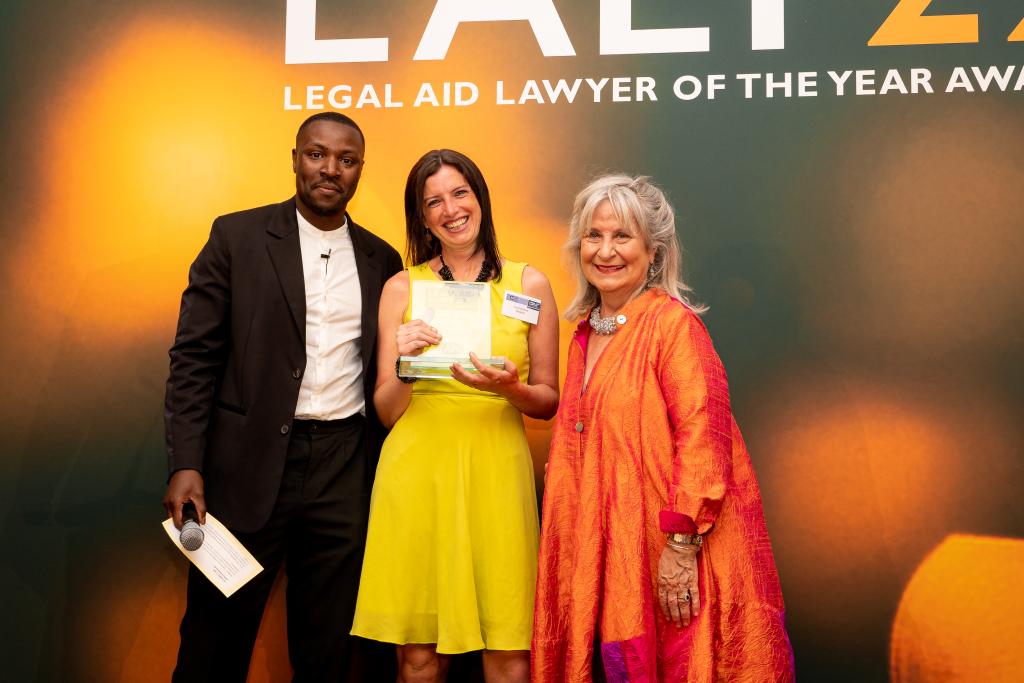 Grace Bradley from The Family Law Company is celebrating after being named the Family Law Legal Aid Lawyer of the Year at the national Legal Aid Awards.
Senior Associate Solicitor Grace was recognised for her work representing legal aid clients in the UK and abroad. Most of her cases are complex and involve issues including domestic violence and international elements such as immigration. Grace utilises her linguistic skills to represent clients with little or no English who have an uphill struggle to access justice.
The Legal Aid Lawyer Awards are for those undertaking publicly funded work. Now in their 20th year, the awards seek to commend the incredible, life-changing work of legal aid lawyers who work so hard to give vulnerable clients access to justice.
Grace attended the awards event held at Etc.venues in London's Liverpool Street which was compered by Channel 4 broadcaster and author Symeon Brown. When she accepted her trophy from Helena Kennedy QC , she said: "Legal aid lawyers deal with particularly horrific cases and the people we represent are completely voiceless.
"This award is for all  of the lawyers in this room who work tirelessly day in and day out to give our clients a voice by fighting for justice."
The Family Law Company Director, Jane Chanot who works closely with Grace, said: "Grace is a brilliant lawyer who goes above and beyond with her client care and the legal advice she gives in such challenging cases.
"We are all extremely proud that she won this award. She is one of the most hardworking and committed lawyers I know, and thoroughly deserves this accolade."
Need some advice? Get in touch today
---