Posted by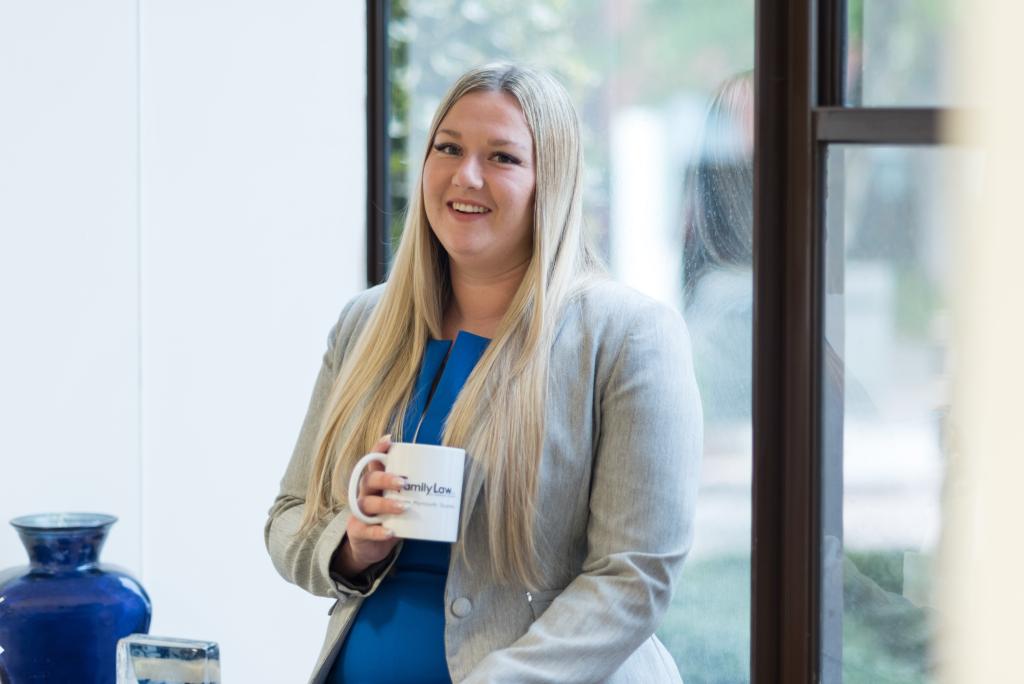 Stepping into The Family Law Company in 2013 as an admin apprentice, I never imagined the trajectory my career would take.
Today, I proudly work as a costing clerk within our dedicated legal aid costing team. Through determination and hard work, I've progressed from apprentice to legal secretary, paralegal, and now, working my way towards the role of legal aid costing manager.
The passion that my colleagues have for legal aid is what motivates me. This collective spirit and the invaluable experience I've gained navigating the guidelines and challenges of our industry have positioned me where I am today.
The Family Law Company stands out with its treasure trove of internal resources. We have an internal platform, aptly named the "information station", filled with guides, manuals, and resources such as our vital legal aid manual. Everyone is keen to share their knowledge to help each other grow and develop.
I've been trying to think about how to describe the culture at The Family Law Company and perhaps one the key things that stands out is when a decision was made to change the firm's name, when I first started it was called Hartnell Chanot.   I remember one of our managing Directors, Norman Hartnell, delivering an internal speech about why the firm was changing its name and he was asked why he was 'removing his name' from our firm's title. Norman explained that the change of name not only reflects what we do but what we are, a family.  I genuinely feel that each day we support each other, like a family, to strive towards our goals and to champion family law as a force for good.
Balancing the emotional demands of family law is a challenge, but the support from TFLC is unwavering.  There is not a 'one size fits all' approach that can be taken for an emotional job like family law and The Family Law Company recognises that. We are regularly encouraged to be brave (which for the TFLC team means a variety of things) in this regard it means that we speak up when we are struggling and we lean into difficult conversations. Which is why the firm focuses on the atmosphere and culture of the firm as a whole alongside also offering, a variety of informative sessions, workshops and breakfasts. I personally find the teams that I have been a part of, and my colleagues within those teams to be one of the biggest emotional supports.
With a decade at TFLC behind me, witnessing growth in myself and the firm I am thrilled about our shared future. Here's to more years of adapting, learning, and pushing the boundaries in the world of family law.
Need some advice? Get in touch today
This site is protected by reCAPTCHA and the
Google Privacy Policy
and
Terms of Service
apply.
The information submitted here is used and stored for the purpose of replying to the enquiry. For more information on how we process data please visit our
Privacy Policy
.
---