Posted by

Family law solicitors could face a change to the way they do business in the near future after new justice minister Simon Hughes publicly announced his support for government plans to make mediation mandatory for separating couples.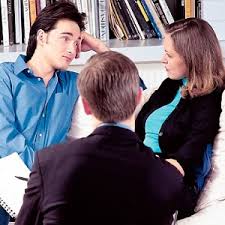 Mr Hughes, whose department handles family law, announced earlier this week how he believes the move would be a positive one and would help aid more separations end amicably.
The plans would make it compulsory for couples involved in disputes about property or child contact times to speak to professional mediators before going to court. The proposal is form part of an amendment to the new children and families bill, which should come into force in April.
Mediation proceedings see both partners take part in discussions co-ordinated by a trained and registered mediator, with the aim being to reach an agreement both parties are prepared to accept before often confrontational and expensive court proceedings become necessary.
Couples who reach an agreement through a mediator are able to take the less expensive steps of then asking a court to make their agreement into a legally binding, enforceable order.
Speaking on Monday, Mr Hughes said he believed mediation worked and he was committed to making sure it was used. He also said he wanted separating couples to do so in the least damaging way possible.
Mr Hughes position comes after reports from mediation practitioners of a decline in the number of couples using their services.
That decline came after government cuts to legal aid for family disputes. It is hoped the introduction of a mandatory referral to mediation will see a new uptake for mediators.
Under the new proposals anyone divorcing or separating must first see a mediator, though there will be exemptions in some cases, such as where there's evidence of domestic violence.
The move should also reduce the time taken over divorces. The Ministry of Justice says the average time for a mediated case is 110 days compared with 435 days for non-mediated cases, and the average legal aid cost of resolving a private family dispute is about £500 per couple through mediation – compared with £4,000 per person for issues settled through the courts.
Need some advice? Get in touch today
This site is protected by reCAPTCHA and the
Google Privacy Policy
and
Terms of Service
apply.
The information submitted here is used and stored for the purpose of replying to the enquiry. For more information on how we process data please visit our
Privacy Policy
.
---