Posted by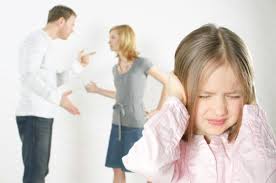 Family Law Company Managing Director and divorce and finance specialist Norman Hartnell has compiled a useful resource for all parents facing separation and a child custody battle – a table which reminds them of their duty to look after their child's interests first and foremost.
The table looks at how objective and child-focussed parents differ in their outlook to subjective and self-focussed parents.
Take a look below and if you're involved in an arrangement whereby you share custody of a child, see which side of the table most applies to you.
| | |
| --- | --- |
| The objective (child focussed) parent | The subjective (self-focussed) parent  |
| Focusses on their child's needs | Focuses on their own needs |
| Focuses on present and future, only referring to the past to learn from it, putting it to rest. | Focuses on the past, the hurt, blame, and recriminations, keeping past grievances alive. |
| Aims to understand before speaking | Demands to be understood and has difficulty understanding a different point of view |
| Accepts responsibility for their part | Blames others |
| Submits their "rights" to those of the children | Prioritises their "rights" |
| Keeps conversation focussed on children, is polite, can understand another point of view and refuses to be drawn into point scoring | "Scores points" in conversation, is rude, knows which buttons to push and does so |
| Can appreciate that children have different needs and opinions from both of their parents | Is unable or unwilling to separate the children's needs from their own in their thinking |
| Gives the child permission to love both parents equally | Puts pressure on children to choose between parents, sometimes subtle, sometimes overt |
| Honours the other parent and is able to put own relationship hurts behind them | Denigrates the other parent by words and actions, (including body language / facial expressions) exposing the child to conversations with third parties when adverse opinions of the other parent expressed |
| Is able to take responsibility for agreeing matters even when it does not coincide with own interests | Gives the children responsibility |
| Can explore interests of all concerned | Focuses on their own entrenched positions from which they are unwilling to shift |
| Understands that negotiation always involves exploring circumstances and finding a middle or third way to best meet mutual interests involving cost and benefit to each | Is not able to negotiate other than on terms of "my way or no way". |
| When there is a problem or failure to do the above, seeks to put things right, forgive the other and self and learn from the experience | Where there is a problem, uses it as an excuse to punish the other |
| Looks for opportunities to help or do something positive for the other parent to actively enhance the parenting relationship | Will not offer to help the other parent, even if it costs nothing |
| Is thoughtful and kind to the other parent, modelling what good parenting behaviour looks like | Ignores or is actively hostile to the other parent, declines any opportunity to improve the relationship |
| Communicates with openness, honesty, tact, truth and reality | Uses communication as a form of control, reports circumstances to bolster their opinion |
| Seeks to generate trust in reliability | Seeks to have control by manipulation, half-truths, ignoring issues, silence and passive aggressive behaviour |
| Can allow the other parent to have a different point of view | Needs always to have the last word, cannot accept that the other parent has a different point of view |
If you need any advice on child custody, divorce or any other family law matter, please get in touch with our solicitors in Exeter and Plymouth on 01392 421777 or 01752 674999.
Need some advice? Get in touch today
This site is protected by reCAPTCHA and the
Google Privacy Policy
and
Terms of Service
apply.
The information submitted here is used and stored for the purpose of replying to the enquiry. For more information on how we process data please visit our
Privacy Policy
.
---