Posted by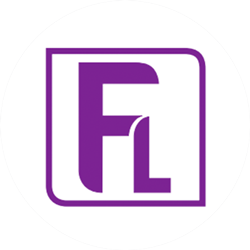 There is never a dull moment in family law. I deal with a lot of divorce and the financial matters arising from the marriage together with disputes regarding children and protection of domestic abuse.
I normally arrive early at the office so I can deal with emails from the previous evening. In this area of law, it can be difficult to plan your day as you just do not know what is going to happen. Sometimes you can find yourself running off to court to do an emergency hearing when you least expect it or making urgent applications to the court because of something that may have happened the night before.
The Family Law Company offers a free half hour and I am presently seeing a lot of these as I am building up my case load. I also have meetings and telephone calls with existing clients, draft documents and write letters. My days are always different because no one client is the same, meaning each case is new and challenging.
Having such busy days with sometimes unexpected work can sometimes be stressful. When in court you are constantly having to think on your feet which can be very tiring. Although the job is not physically demanding, it is mentally. Because a client pays for knowledge and expertise, it is important to keep your brain in tip top condition. Having a work life balance is key to this, ensuring you can enjoy your time out of work without constantly thinking about work.
Having regular breaks in the office really helps my concentration, and I drink plenty of water. The Family Law Company encourages everyone to take a lunch break – this can sometimes be a game of table tennis in the office.
I always try to leave the office on time, and I go to the gym twice a week. Weekends are for socialising and relaxation, especially as I often have to turn down social activities during the week as my commute can be tiring.
Although it can be difficult, I try not to answer emails after work hours or take work home as I think it is important to be able to switch off from it all. Constantly thinking about work won't make me more productive or effective.
I think the best way is to be productive during work hours, manage time effectively and enjoy yourself after hours – it is important in the family law sector not to have an "all work and no play" attitude. Fortunately, The Family Law Company doesn't encourage this style of attitude but prefers staff to seek a balance.
Need some advice? Get in touch today
This site is protected by reCAPTCHA and the
Google Privacy Policy
and
Terms of Service
apply.
The information submitted here is used and stored for the purpose of replying to the enquiry. For more information on how we process data please visit our
Privacy Policy
.
---