Posted by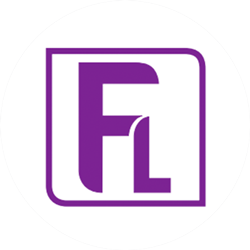 The annual celebration of apprenticeships takes place from 3rd to 9th February 2020.
What is National Apprenticeship Week?
National Apprenticeship Week is a government scheme aiming to highlight the positive impact that apprenticeships have on those involved in them. This includes the individuals studying, the businesses they work for and also the economy as a whole.
'Apprenticeship' is the term applied when an individual is employed by a business whilst at the same studying to gain a nationally recognised qualification. Apprenticeships are available within a number of sectors at different levels.
Are apprenticeships available in the legal sector?  
Yes! The key organisation providing apprenticeships in the legal sector is the Chartered Institute of Legal Executives (CILEx). Individuals study with CILEx and eventually qualify as either a paralegal or Chartered Legal Executive.
Legal apprenticeships are open to everyone, whether you have just left school or wish to have a career change. You can find out more about CILEx apprenticeships here.
My own apprenticeship story
After studying A-Level Law, I found I had a passion for the subject and was certain this was the sector I wanted to go in to. However, I did not want to go to university and was keen to get into work as soon as possible.
Two years ago, I started my first job at The Family Law Company as an office assistant. After just 6 months, I become a legal secretary in the Divorce and Finance Team.
I am now a trainee paralegal in the Child Abduction Team, studying towards completing the CILEx Level 3 Paralegal Apprenticeship.
The flexibility that an apprenticeship offers is fantastic, allowing learning alongside working. Being able to apply my studies to real-life scenarios is a very effective way to develop my knowledge. I also gain superb experience from working alongside Solicitors and Chartered Legal Executives. Following the completion of the Level 3 qualification, I hope to go on to complete the Level 6 apprenticeship and eventually become a Chartered Legal Executive.
At The Family Law Company there are several people working towards become a paralegal or a Chartered Legal Executive through the CILEx apprenticeship route; it is great to have other students to discuss my studies with. The firm's mentoring scheme also provides great support which I appreciate.
You can find out more information about becoming or employing an apprentice here.
Need some advice? Get in touch today
This site is protected by reCAPTCHA and the
Google Privacy Policy
and
Terms of Service
apply.
The information submitted here is used and stored for the purpose of replying to the enquiry. For more information on how we process data please visit our
Privacy Policy
.
---