Posted by

With the Office for National Statistics recently confirming that roughly two thirds of all UK families are married, you may be forgiven for thinking that the number of people in cohabiting relationships was on the decline.

In fact, the release reveals that the opposite is true, with the number of opposite sex cohabiting couple families increasing "significantly" from 2.2 million in 2003, to 2.9 million in 2013. It is therefore true to say that with more and more people in the UK choosing to live together in unmarried relationships, complex disputes following separation are also on the increase.

Find out more about how our cohabitation lawyers can help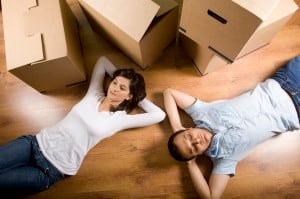 While married couples and civil partners have legal rights to share in assets on divorce and dissolution, the opposite is true for those in unmarried relationships who unfortunately have no such rights and can often face real difficulties on separation.
One way in which this can be avoided is through the drawing up of a cohabitation agreement or living together agreement. A cohabitation agreement sets out who owns what and details what is to happen should you separate. It can include property and contents, other assets such as cars and savings, and also debts, and it enables you to both set out the day to day finances and also plan for the future should the relationship break down.
A cohabitation agreement can be entered into at any time, to include at the beginning of a relationship, during the course of it and even if there is tension between those involved. Whilst a court would not be bound by the agreement if there was a dispute, providing it has been drawn up correctly and both parties have had independent legal advice on it, then it is likely that a court will abide by the agreement.
It is worth noting that cohabitation agreements do not only offer legal protection to those in loving relationships, but they are also useful tools for anyone wishing to be clear about their futures irrespective of the nature of their relationship, such as family members who live together.
As specialist family law solicitors in Exeter and Plymouth we have staff who excel at drawing up cohabitation agreements – see our homepage for more information on how to contact one of our team.
Need some advice? Get in touch today
This site is protected by reCAPTCHA and the
Google Privacy Policy
and
Terms of Service
apply.
The information submitted here is used and stored for the purpose of replying to the enquiry. For more information on how we process data please visit our
Privacy Policy
.
---